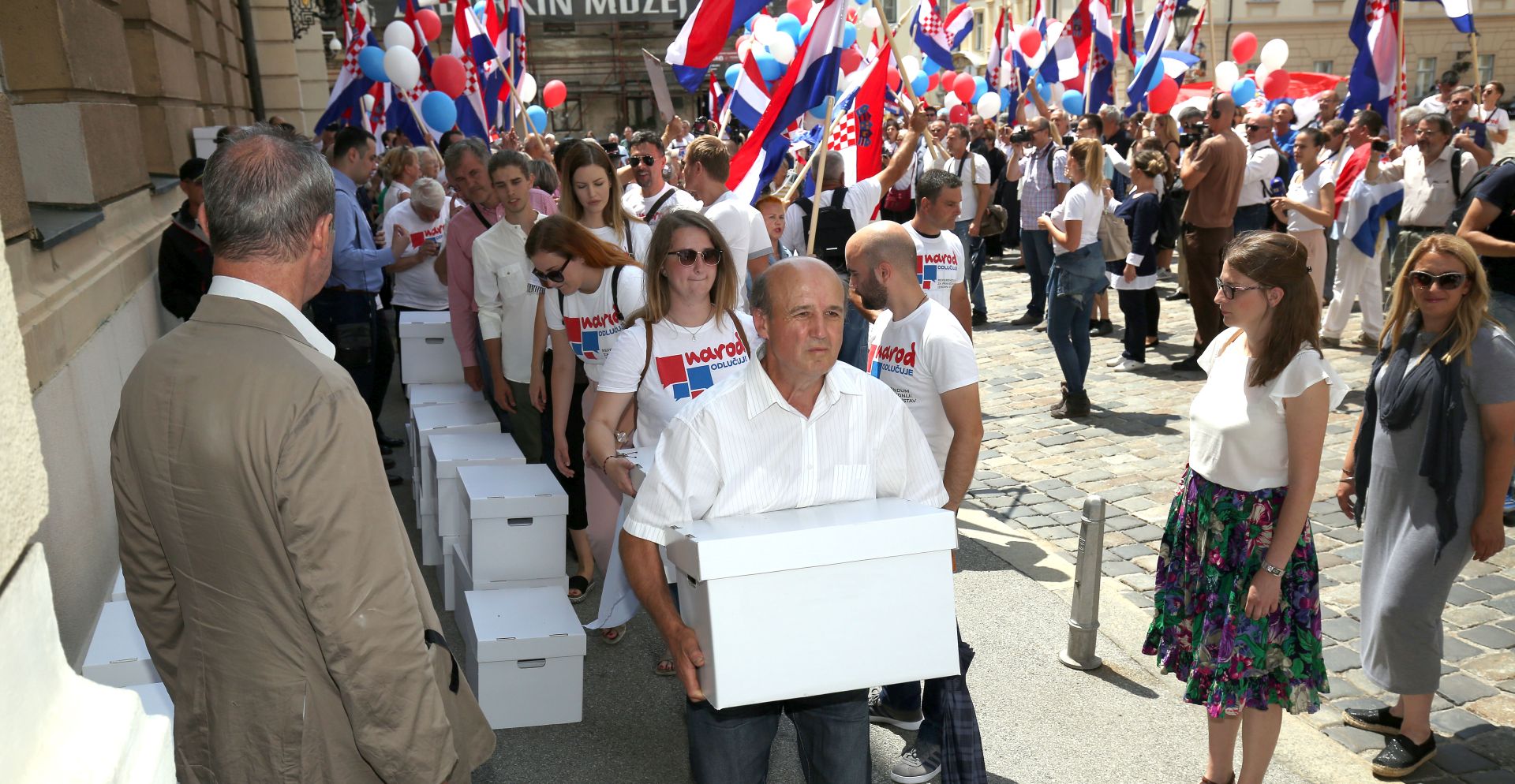 Croatian conservative initiative of locals, called "People Decide" handed over 38 boxes of signatures to the country's parliament secretary that correspong to their own signature campaign during which they gathered signature in order to officially ask for a referendum on changes to the election law.
The members of the rightist group submitted their petition on Wednesday, in a rather festive atmosphere, with local and regional media presenting photos of them while they walk in central Zagreb and chant. Many older-aged citizens were wearing Croatian costumes while others were dressed in colourful garments and were holding folk tambourines, Croatian flags and balloons in hand.
HRT reports that "Members of the initiative gathered in front of the Lotrščak tower at noon and then made their way to St. Mark's square where the parliament building is located, where the initiative's organization committee spoke to those gathered."
One of the participants, Sanja Bilač said that "We expect a referendum to be called in September of October at the latest, so that our citizens may have the opportunity to vote on whether or not they want a democratization of the election system and change in governing of Croatia."
Balkan Insight wrote that "They collected signatures in two lists because they have formulated two questions, the first referring to the election rules and the second to minority MPs' voting rights.
Critics of the call say the proposed changes will reduce the rights of the country's ethnic Serbs, who make up about 5 per cent of the population, and are discriminatory."
The request of the initiative concerns a referendum, "For a fairer electoral system". Now the case rest in the hands of the Croatian Constitutional Court that, in 30 days from now, should rule whether the questions in the proposed referendum are in line with the country's constitution…. / IBNA