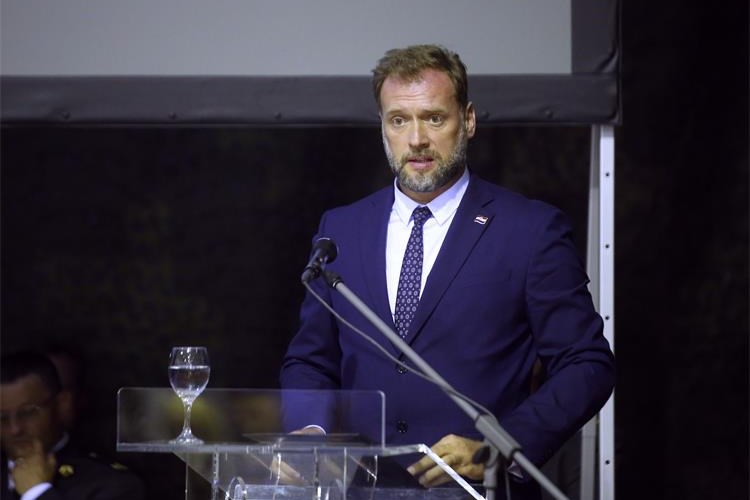 The interdepartmental committee on the purchase of the military aircraft will recommend the best bid by December 12, Croatian Defence Minister Mario Banožić said on Sunday evening.
"Given that the bids were submitted to the Defence Ministry on September 9 and we have three months, it is easy to calculate that (the deadline) is December 12. In these three months the interdepartmental committee will evaluate all the bids", Banožić said in an interview with the public television service HTV when asked when a decision would be made on which fighter jet Croatia would buy.
"December 12 is the deadline that we have set," the minister said.
He noted that the best bid may not be final, adding that the committee would talk to each bidder. There are various elements that will be decisive, such as the number of flight simulators, the weapons package, pilot training, the payment plan and cooperation between the states, and the bidders are also expected to reduce the amount of the initial offer, he said.
Banožić said that Croatia should avoid a situation in which other countries would guard its skies. "Croatia should definitely avoid that because it will not be for free. If we leave it to Hungary or Italy, which are mentioned as one of the solutions, we will pay for it, but that money will go to another country."
Banožić said that it was unfair of President Zoran Milanović to say that American aircraft should be the first choice because no one from the President's Office is a member of the interdepartmental committee.
"The decision not to be on the commission reduces their responsibility and allows them to speak in public as they now do. And even this, in my opinion, is a form of lobbying and cheering for one of the bids, which in my opinion is unfair," the defence minister said.
"The commission is the place to present one's views. One should be very responsible and not present incorrect solutions to the media. One should not try to curry favour with countries involved in the tender, but should clearly stand behind the offer and support a comprehensive, unanimous solution that will be a credit to the Croatian army and the citizens of Croatia," he added.
Banožić confirmed that there had already been pressure from certain lobbies, saying that a few days before the submission of bids there was news of "a fake offer that will be the best of all," adding that this strategy of misinformation through the media and social networks was well known./ibna