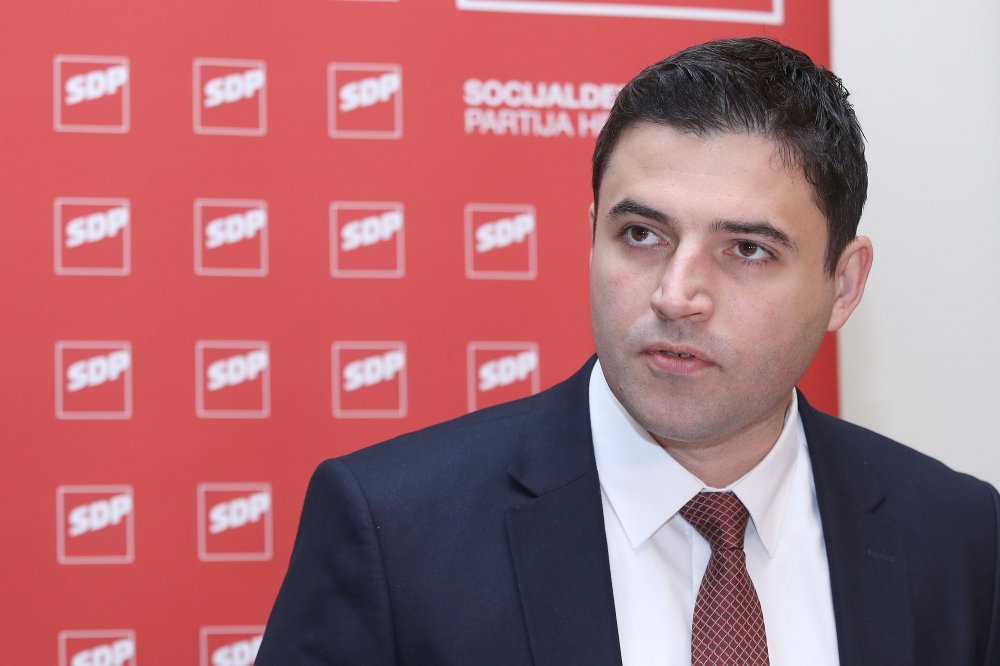 The leader of the Croatian SDP and the Restart coalition Davor Bernardić said on Tuesday that the Church should not be interfering in politics and the electoral process as Croatia is a secular country, commenting on the recommendations by the Croatian Bishops' Conference for the July 5 parliamentary elections, according to reports by HINA.
"First of all, Croatia is a secular country and the Church should not be interfering in politics or the elections. This suggests that they are dissatisfied with the government because it failed to ban working Sundays", Bernardić said at a presentation of the Restart coalition's education programme.
Speaking about the SDP (Social Democratic Party) and the Restart coalition candidacy for the Prime Minister's post, he said that by decision of the SDP's main committee the president of the SDP was to be the candidate for prime minister.
Bernardić said that an interview with the head of the Homeland Movement, Miroslav Škoro, clearly showed that Škoro intended to form a coalition with Prime Minister Andrej Plenković's Croatian Democratic Union (HDZ), adding that a vote for Škoro was a vote for the HDZ and vice versa.
Asked why he had declined an invitation to face off with Plenković in a debate on the public television broadcast HRT, Bernardić reiterated that he had confirmed his participation in debates on the commercial Nova TV and RTL television channels during the official part of the election campaign.
"There is an impression that this is a competition for the Presidency of the Republic or a tennis match between me and Plenković. No, this is the presentation of the best team and the best programme for Croatia. I know it's embarrassing for Plenković to talk about his team because 15 people have left it", Bernardić said.
As for Željko Sabo, who has been included in the SDP's election slate although he was found guilty of corruption by a court of law, Bernardić stressed that the rehabilitation period had passed. /ibna