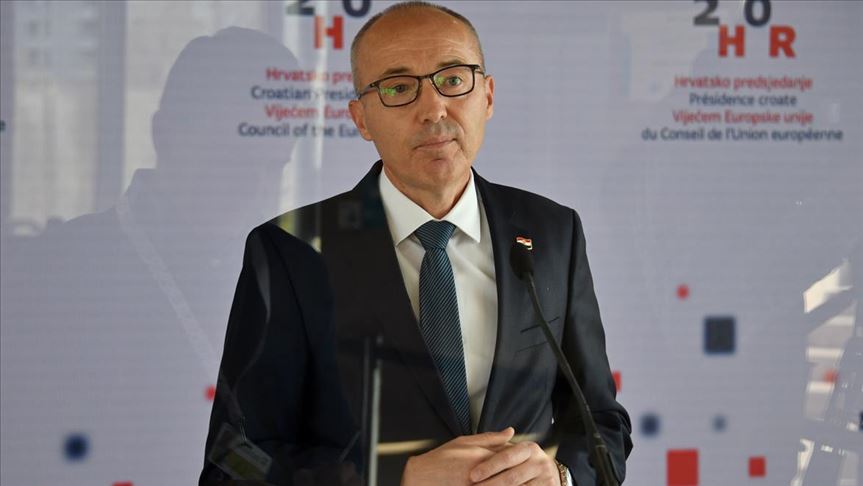 Croatia reacted to the coronavirus pandemic in a proper manner and the Croatian army has been contributing significantly to the fight against that disease, Defence Minister Damir Krstičević said at a video conference of EU defence ministers, calling for the continuation of cooperation during the current crisis.
The EU High Representative Josip Borrell chaired a video conference of EU Defence Ministers for Foreign Affairs and Security Policy, which was dedicated to the defence sector's contribution in dealing with the pandemic, according to Croatia's Defence Ministry.
The ministers exchanged their experience at the national level regarding the army's support to civil institutions, underscoring that further cooperation and solidarity between EU member states was necessary.
All our resources are directed at the fight against the pandemic, Krstičević underscored.
"We began implementing measures for the health, security, education and economic sectors at a very early stage of the emergence of COVID-19", Krstičević said, adding that Croatian troops had erected a completely autonomous camp which can cater for 220 patients in record time.
Referring to the recent disastrous earthquake that struck Zagreb, Krstičević said that the army helped there too.
He underscored the need for further cooperation and solidarity between EU member states, as well as for timely and coordinated measures to prevent the further escalation of the pandemic.
As a good example of cooperation, Krstičević pointed at the strategic transport, organised by the government to fly Croatian and German medical teams to NATO's Enhanced Forward Presence mission in Lithuania and the joint repatriation of troops from Croatia, Albania, Montenegro and North Macedonia troops from Afghanistan./ibna