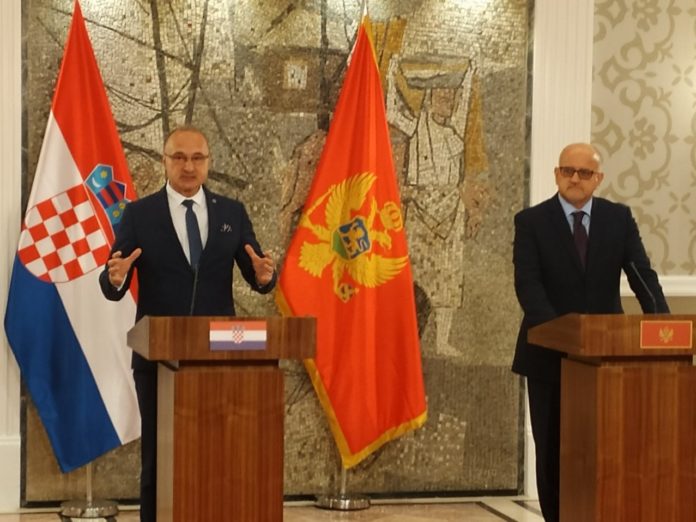 Croatia must respect the recommendations of the European Commission regarding the opening of borders, said the Minister of Foreign and European Affairs of Croatia, Gordan Grlić Radman, stating that he hopes that the borders with Montenegro will be opened soon.
He said at a press conference after a meeting with Montenegrin counterpart Srđan Darmanović in Podgorica that Croatia had reciprocally opened its borders to ten countries.
"When it comes to Montenegro, it is a question of relations with countries outside the European Union. We must respect European regulations, regardless of the fact that Montenegro is absolutely corona free, "said Grlić.
According to him, there is a minimum range of movement.
"I have information that about three thousand Montenegrin citizens did not have any problems when they crossed the border," said Grlić, adding that everyone must apply and state a clear reason for the trip, whether it is a business meeting, real estate or some personal reason.
He said that Croatia has adopted European values, and said that Montenegro has strong support on that path.
"Both our countries have coped well with the pandemic. This crisis has shown that we have the knowledge and ability to deal with such challenges, "said Grlić.
Darmanović said that he understood that there were EU recommendations for its members not to open borders until June 15, except among themselves.
"But we are also aware that there is considerable flexibility when it comes to traveling to Croatia, and we believe that Croatia will very quickly recognize our favourable situation," Darmanović said.
He thanked Croatia for its assistance to Montenegro during the pandemic, even though they themselves faced the challenge.
As he stated, Montenegro and Croatia successfully cooperate in many areas, especially in the field of defence»./ibna