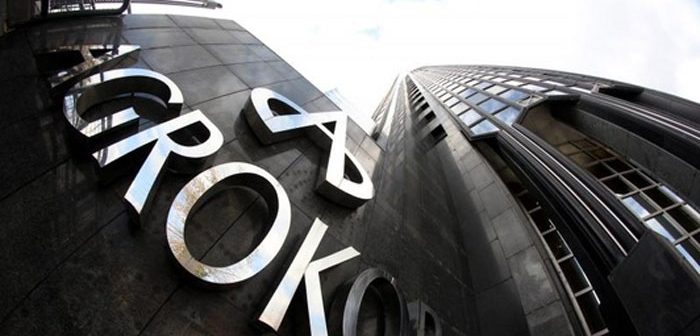 Croatia is struggling to contain the economic fallout from problems at heavily indebted food group Agrokor, the restructuring expert appointed by the government to lead the process said on Monday.
Agrokor, the biggest employer in the Balkan region with some 60,000 staff, racked up debts during a rapid expansion, notably in Croatia, Slovenia, Bosnia and Serbia. According to the latest data from last September, its debts totalled around 45 billion kuna ($6.42 billion), or six times its equity.
"We're struggling to prevent Agrokor's problems spilling over to the whole Croatian economy and wider across the (Balkan) region," Ante Ramljak, an investment banking expert, told reporters. Ramljak's nomination to lead Agrokor's restructuring was approved by the Zagreb commercial court on Monday.
Agrokor said on Friday it was handing control to the state under an emergency law introduced last week to deal with big companies facing financial trouble. Under the law, the state must appoint an executive to steer a restructuring.
Ramljak is expected to assemble a team of experts and advisers to guide the process, which will include refinancing of debts and possibly selling parts of the company.
Six banks, including Agrokor's biggest creditors Russian lenders Sberbank and VTB, said on Monday they were working to conclude an initial cash injection.
"The banks have agreed to provide a liquidity injection worth 150 million euros. If a good restructuring plan is prepared, I think this process could take a right direction," said Miljenko Zivaljic, head of Croatia's largest bank, Zagrebacka Banka, after a meeting with Prime Minister Andrej Plenkovic. Zagrebacka Banka is owned by UniCredit.
Analysts say this is a good first step, but a solution for Agrokor's problems is still far away.
"The banks are apparently cautious as we still don't know the details of restructuring plan. Ramljak must act quickly to take advantage of the liquidity injection. Also, the problem is we don't know exactly how huge is Agrokor's debt at the moment," said Damir Novotny, an independent analyst.
Agrokor struck a deal last week with the banks to freeze repayments and get an unspecified cash injection before restructuring the business. But suppliers, who were worried about delayed payments under a restructuring, did not sign up.
Without broad agreement of all the stakeholders, Agrokor was left little choice but to seek state assistance. The emergency law envisages any restructuring taking 15 months.
It was unclear on Monday what role the restructuring expert Agrokor appointed under last week's deal – Antonio Alvarez III – would have under Ramljak.
The Zagreb commercial court also unfroze the accounts of Agrokor and its firms on Monday, and has asked creditors to submit their claims within 60 days.
"Our goal now is to stabilise Agrokor's operations in the coming days and the second step will include its restructuring for which we will also seek an adviser," Prime Minister Plenkovic said on Monday./IBNA
Source: Reuters