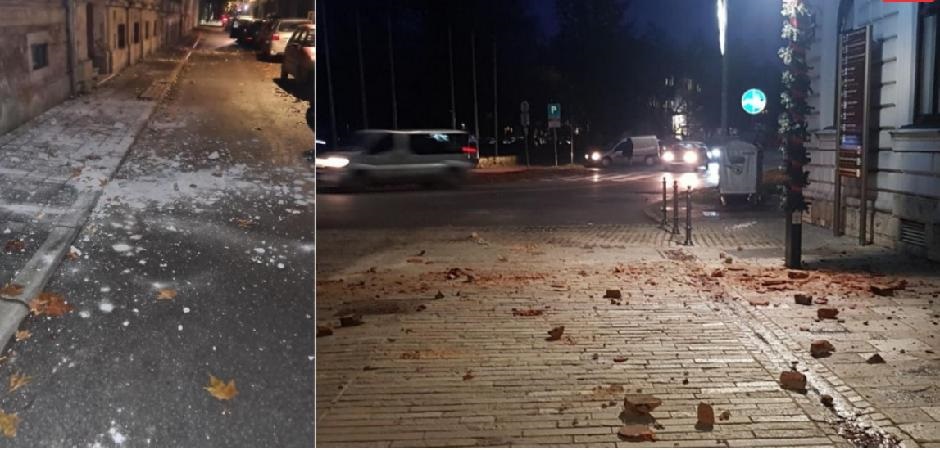 Nine months after a strong earthquake hit Croatian capital Zagreb, the ground shook again. An earthquake 5.1 magnitude hit the central state region near the city of Sisak.
According to the European-Mediterranean Seismological Centre, the earthquake occurred at 6.28 a.m. on Monday, 50 km southeast of Zagreb and 12 km northwest of Sisak, 2 km below the ground
The epicentre was 14 km northeast of Glina, closer to Petrinja, said to media the head of Croatia's Seismographic Service, Ines Ivančić. The magnitude was 5 on the Richter scale, she told Croatian Radio, adding that the exact magnitude was still being established and that aftershocks were possible.
"What a wake up, everything was shaking for what felt like 5 seconds. It was like back in March, what a year," one reader said.
"I felt that strong, everything was shaking, the neighbour's tiles were falling off the house," a resident in Petrinja near the epicentre told the European-Mediterranean Seismological Centre.
The tremor was strongly felt in the entire Sisak area, making people run into the streets for fear of aftershocks.
The damage is yet to be estimated, there still is no reports about casualties. Tight after the tremor, minor damage to some buildings was confirmed, and many people are already complaining about cracked walls and chimneys in the Sisak area.
According to reports, the quake was also felt in Zaprešić and even in Rijeka. There are also reports that it was felt in Banja Luka and Jajce in BiH and even in Novi Sad in Serbia.
But, that was not the end of the tremors. After the main one, two more strong quakes occurred. One measured 4.7 on the Richter scale at 7:49 am and a second, measured 4.1 on the Richter scale, at 7.51 am were recorded, with the epicentre 5 km southeast of Petrinja, EMS reported.
Prime Minister Andrej Plenković and Croatian President Zoran Milanović visited Sisak on Monday, accompanied by several ministers. The PM stated he was happy that no one had been injured in this morning's strong earthquakes and that attempts would be made to repair the damage as soon as possible./ibna