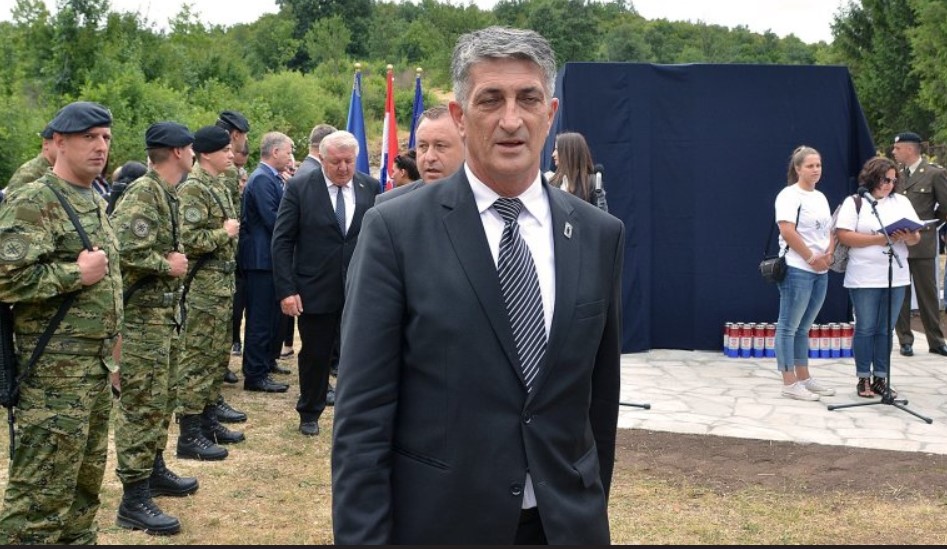 State Secretary of the War Veterans' Affairs Ministry of Croatia Stjepan Sučić has tendered his irrevocable resignation following his inappropriate behaviour in Vukovar, the Ministry stated in a press release on Monday.
"I apologize for my inappropriate behaviour in Vukovar to the Croatian public and everyone I have hurt with my conduct or statement.
Aware of the responsible duty I perform and not wishing to become a burden to the Government of the Republic of Croatia or the Ministry of Croatian Veterans, who have placed their trust in me, I am resigning irrevocably from the position of State Secretary in the Ministry of Croatian Veterans.
Considering that I have led the process of searching for missing persons from the Homeland War and victims of World War II and the post-war period, all of my professional knowledge and experience remain at the disposal of the Ministry of Croatian Veterans at all times.
I believe that in the past we have made significant strides and established a systematic approach that does not depend on the individual, which provides families who are still looking for their loved ones with confidence that the Ministry of Croatian Veterans will continue to work systematically and dedicatedly in resolving the fate of their missing fellow humans."
Shortly after Friday midnight, Sučić was arrested in Vukovar during an inspection of the epidemiological measures in a hospitality establishment.
The Vukovar-Srijem police reported on Saturday that, during the inspection of COVID-19 measures, they found several persons in a bar in Vukovar and arrested two men for disorderly conduct. One of them was Sučić. Allegedly, he was inebriated and resisted to arresting. Furthermore, Sučić broke the door at the police station upon arrival.
War Veterans Minister Tomo Medved and the head of the Prime Minister's office Zvonimir Frka-Petesic immediately condemned the incident. The incident occurred just a few hours after Croatian PM Andrej Plenković called on citizens to respect all the new anti-coronavirus measures. /ibna