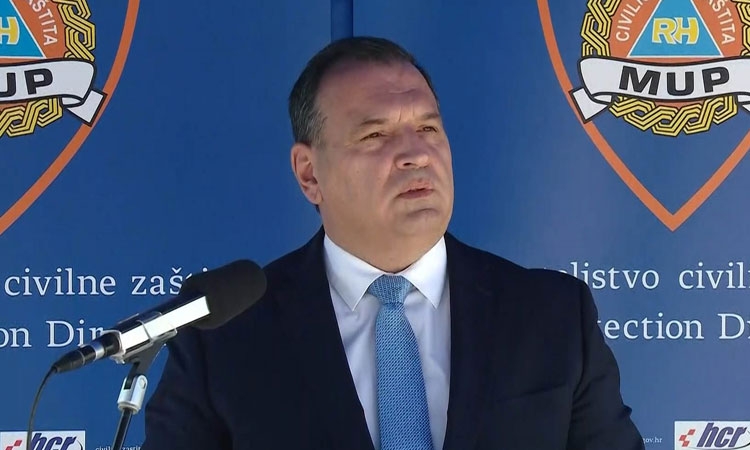 Croatian Minister of Health Vili Beroš warned today that some coronavirus patients are not fully disclosing their contacts to epidemiologists, which significantly complicates the fight against the epidemic.
"Silencing, that is, listing exclusively family members as contacts, who would have been placed in self-isolation anyway, is arising as an increasingly noticeable problem that further exacerbates the spread of the epidemic and poses a direct threat to health institutions and the system, but also to other departments", Beroš stressed at the government session.
He especially underlined the problem of confirmed cases hiding their contacts from the epidemiologists, stating that, of the total number of 2,776 new cases, as many as 2,099 did not come from self-isolation.
"This is an alarm for extremely responsible behavior. I urge for the prescribed epidemiological measures to be respected at all times", Beroš cautioned.
He stated that 13,925 coronavirus outbreaks have been recorded in Croatia in the past seven days, clarifying that a large number of health workers are ill or in isolation, while on the other hand there is an increasing number of hospitalized patients.
Beroš announced that 935 active cases and 914 cases of self-isolation were recorded among health workers, while 980 people were hospitalized, with the number still growing.
He pointed out that the local transmission of the disease is pronounced and that a large number of confirmed cases are recorded with a negative epidemiological anamnesis, which means that source of infection cannot be traced.
Beroš stressed that the health system is urgently adapting to the new circumstances, adding that hospital directors have been recommended to hire new carers, while health workers are being redistributed to other institutions in accordance with the needs that arise. /ibna