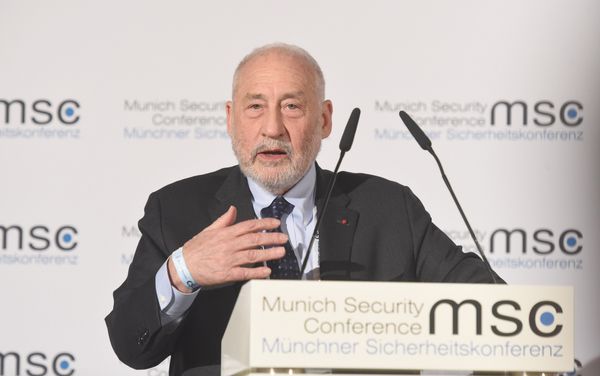 U.S. economist Joseph Stiglitz, who won the Nobel Memorial Prize in Economic Sciences in 2001, said that he believed that Croatia should not introduce the euro as its official currency, since this move would reduce the country's flexibility in responses to economic crises.
Stiglitz, who is one of the participants in the ongoing European Forum Alpbach in that Austrian city this weekend, was answering questions during a news conference, and when asked whether Croatia should adopt the euro, he answered in the negative.
"Absolutely, no," said the former chief economist of the World Bank.
Stiglitz said that the euro, as the sole legal tender, deprived a country of two important instruments which the researcher deems to be essential in adjusting a national economy to the shocks. One of those instruments is the possibility of adjusting the exchange arrangements, that is its capacity of using monetary policies and consequently changing interest rates, he explained.
As HINA reports, Stiglitz insists that for instance, the monetary policy that suits countries such as Germany or the Netherlands does not necessarily suit Spain or Croatia.
Therefore, you must have flexibility, he explained in his warning to Croatia against introducing the euro as its sole legal tender.
In July, Croatia and Bulgaria entered the Exchange Rate Mechanism II (ERM II), a key step to enter into the euro area. Until then Croatia had met all criteria to join the euro area except for membership in ERM II.
The European Commission said on that occasion that it would continue to encourage and support the efforts of the Bulgarian and Croatian authorities to complete the process of joining the euro area.
By joining the ERM II, Croatia has pledged to make additional moves to mitigate the risks on its journey to the euro area and create conditions for a more efficient allocation of capital to productive firms instead of rent-seekers, shows a recent European Central Bank analysis which underlines that the entry into ERM II will prompt institutional reforms in Croatia.
In July, Prime Minister Andrej Plenkovic said that the admission to the ERM II meant a lot for the country's financial stability and strengthened its reputation, and also pointed out a high euroisation in Croatia.
For instance, 71% of household savings have been kept in the euro in the last eight years. Also, more than half of the loans are pegged to the euro. Foreign visitors coming from the euro area's member-states generate as many as three-fifths of overnight stays in Croatia, and 57% of the value of the commodity exports are to those countries./ibna