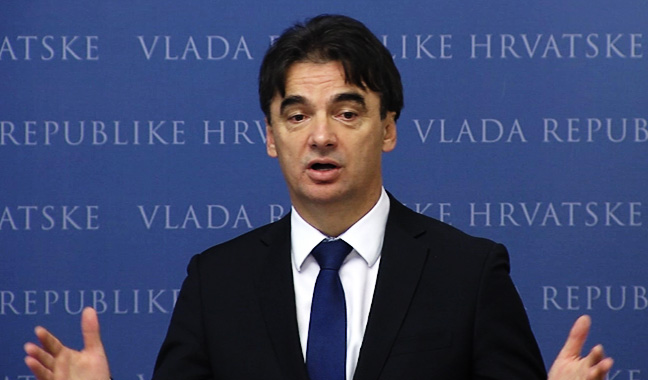 By Marija Avramovic – Zagreb
Deputy Prime Minister and Minister of Regional Development and EU Funds Branko Grcic confirmed that Croatia has already sent to Brussels a list of 68 projects for the new investment plan by European Commission's (EC) President Jean-Claude Juncker.
This list should be updated with new projects related to the financing of small and medium-sized enterprises in Croatia.
"We have already sent an indicative list of 68 projects, worth over EUR 19 billion, and in the meantime we continue consultations. We are still boosting and filtering the list, because in it are involved all of the projects that we have prepared in the so-called pipeline which is a stock of projects for co-financing from EU funds", Grcic said yesterday.
He assessed that it would be best to invest in the establishment of venture capital fund to finance small and medium-sized enterprises, given the current difficult access to capital in Croatia.
About new investment plan that Juncker recently laid before the European Parliament, which is worth about EUR 300 billion, Grcic noted that it was a pretty challenging schedule.
One of the projects which in Croatia could be financed under the new investment plan of EC is the LNG terminal on Krk, the development of broadband internet, the construction of Adriatic-Ionic gas pipeline and the continuation of Croatian pipeline to Southeastern Europe.
The Minister said that Juncker's plan was in accordance with the Government's concept which is based on the triangle of fiscal responsibility, the implementation of structural reforms and a new investment cycle, which should ensure growth and employment.
Grcic met with the representatives of the European Investment Bank (EIB) in Zagreb today, to discuss the projects for the co-financing from EU funds.