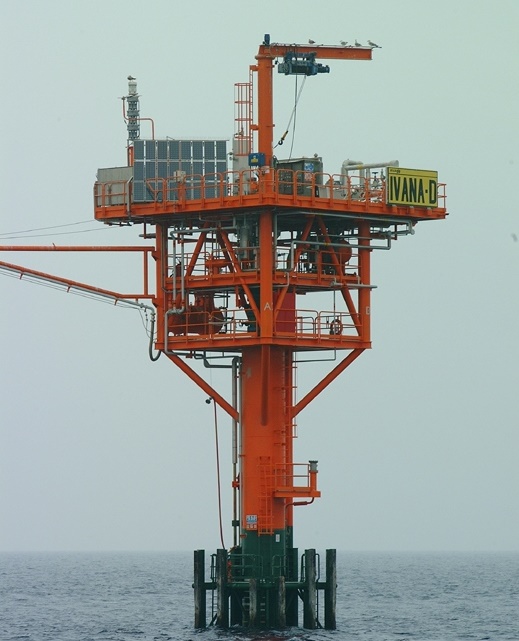 Croatian company INA is still searching for a natural gas exploitation platform called Ivana D, the whereabouts of which remain unknown since Saturday.
The company told IBNA that it was not about the platform having gone "missing", as some media reported, but it was rather the contact with the platform that had been lost.
"We have lost all communication with the platform and, at the moment, we do not know its whereabouts. There is another platform five kilometers from there, however due to bad weather Ivana D is not visible," INA told IBNA.
A statement issued on Tuesday noted that, due to strong winds and large waves in the northern Adriatic over the weekend, on Saturday afternoon December 5, the communication and navigation system ceased to function, while afterwards visual contact with the uninhabited exploitation offshore facility Ivana D was lost.
"It is a monopod unmanned satellite facility that produces natural gas," the statement continues.
In accordance with regulations and legal obligations, INA informed all competent authorities about the event in a timely manner.
The weather conditions did not improve on Wednesday either, so the experts still could not reach the location by boat to search for Ivana D, in order to determine what happened to it.
"Based on the current weather forecast, the departure of the ship is probably scheduled for the second half of this week. Along with experts from the company, the on-site inspection will be performed by representatives of the competent services with which INA remains in constant contact regarding developments on the issue," the statement notes.
The preparation of a special remote-controlled submarine, which INA uses to review the condition of offshore exploitation facilities, is underway. The company emphasizes that the Emergency Shut Down System (ESD) was activated on Ivana D and by closing the deep safety valves, the gas wells were brought to a safe condition, while the pressure in the gas pipeline remained stable. The event did not have a harmful impact on the environment, and production at all other offshore exploitation facilities is proceeding according to plan.
The company states that due to this situation, the production process at the connected exploitation offshore facilities will be monitored with greater attention and additional measures will be taken if necessary. Supply security was not compromised and production at all other offshore exploitation facilities continues according to plan.
The last coordinated inspection of the offshore exploitation facility of Ivana D was performed in October this year, and the facility operated with a valid safety certificate. /ibna