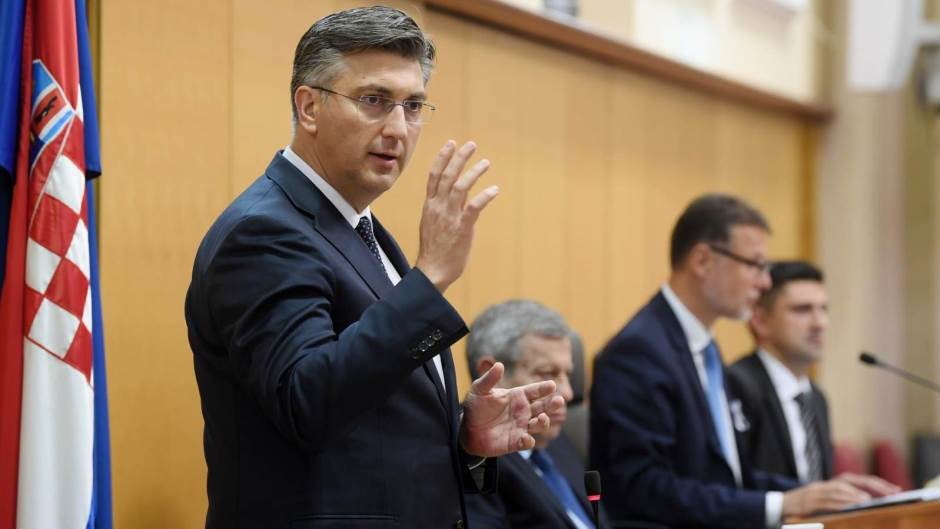 Prime Minister Andrej Plenković said on Sunday he regretted that, as part of its election campaign, main opposition Social Democratic Party (SDP) attempted to undermine the credibility of the national coronavirus crisis response team and the professionals comprising it.
"It's not good when politicians, quacks of doctors and specialists from other scientific disciplines start dispensing their advice rather than listening to those who helped us overcome the first wave of the coronavirus outbreak in February, March, and April", Plenković said in response to questions from the press, after meeting members and sympathisers of his HDZ party in the eastern city of Osijek.
"Right now, we have a slightly increased number of infections, but like elsewhere in the world, in the future we will need to balance between protecting public health and keeping the economy and tourism rolling", he said.
"It should be recalled that, thanks to the government's efforts, the entire healthcare system has been raised to a high level and protective equipment has been provided. All this was made possible by the government of the HDZ and not by the opposition, and we will continue to behave responsibly in that manner", he added.
Asked to comment on BiH media reports regarding BiH citizens being denied transit through Croatia, with the BiH foreign ministry announcing reciprocal measures, Plenković responded that the two countries should make maximum efforts to reduce the number of new coronavirus cases for the sake of the citizens of both countries.
"We will pursue opt for dialogue in that regard and, as soon as the epidemiological situation allows, we will lift those measures", Plenković stressed. /ibna