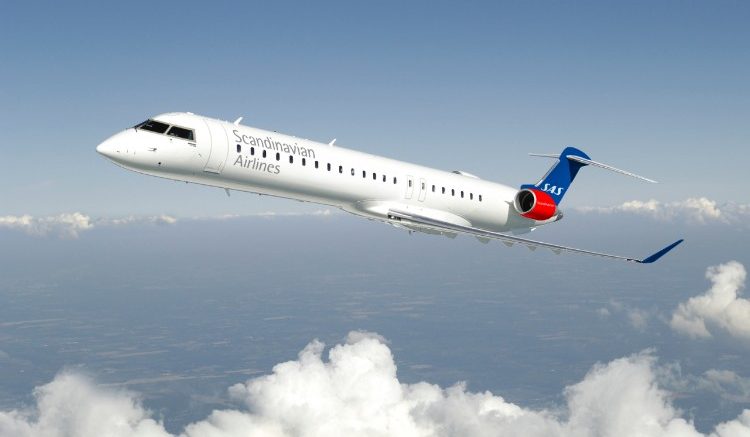 Scandinavian Airlines SAS is planning to introduce a Copenhagen – Zadar route for the upcoming summer season, originally scheduled to operate this summer; however, due to the outbreak of a global pandemic, the plan was abandoned and rescheduled.
As SAS announced, flights on the route should commence by the end of June until mid-August, a rather short period compared to other routes of this airline operating to Croatia mainly from April until the end of September.
The Copenhagen – Zadar route will operate twice a week, every Tuesday and Saturday, with the CRJ900 aircraft that has a capacity of 90 seats in carrier fleet.
Next summer, SAS plans to operate to Pula, Split and Dubrovnik Airport from numerous Scandinavian cities (Copenhagen, Oslo, Stavanger, Gothenburg, Stockholm, Aarhus, Bergen and Kristiansand), however the realization of those flights will primarily depend on the epidemiological situation and demand.
It should be noted that, in next year's summer flight schedule, SAS left on sale all routes to Croatia from the 2019 summer season, estimating that next year demand for Croatia will be significantly better.
As was the case with other airlines, SAS also recorded a significant loss in passengers and revenue. Occupancy (Cabin Load Factor) of Scandinavian Airlines aircraft was at 50.6% in July, 46.7% in August, only 35.8% in September and 37.3% in October.
This summer, SAS had to cut back the flight schedule to Pula and Split, while there were no regular flights to Dubrovnik. Pula had a direct connection with Copenhagen, while Split had four routes to/from Stockholm, Copenhagen, Oslo and Gothenburg.
Furthermore, Croatia received good news from Korean low-cost carrier T'Way Air, which is looking to launch a service from Seoul to Croatia soon. The main reason lies in the fact that around half a million Korean tourists visit Croatia annually.
According to reports by media specialising in air travels, marking the company's tenth anniversary, CEO Hong-Geun Jung announced his will for the airline to recover promptly in the post-pandemic era once international travel resumes, and acquire wide-body aircraft to launch medium and long-haul routes to Croatia, Australia, and Kyrgyzstan.
"T'Way has received all necessary permits from the Korean Ministry to launch up to four weekly commercial flights between Seoul and Croatia", Hong-Geun Jung said.
T'Way Air currently has around thirty narrow-body Boeing aircraft in its fleet, operating flights to Asia and Russia before the pandemic. /ibna