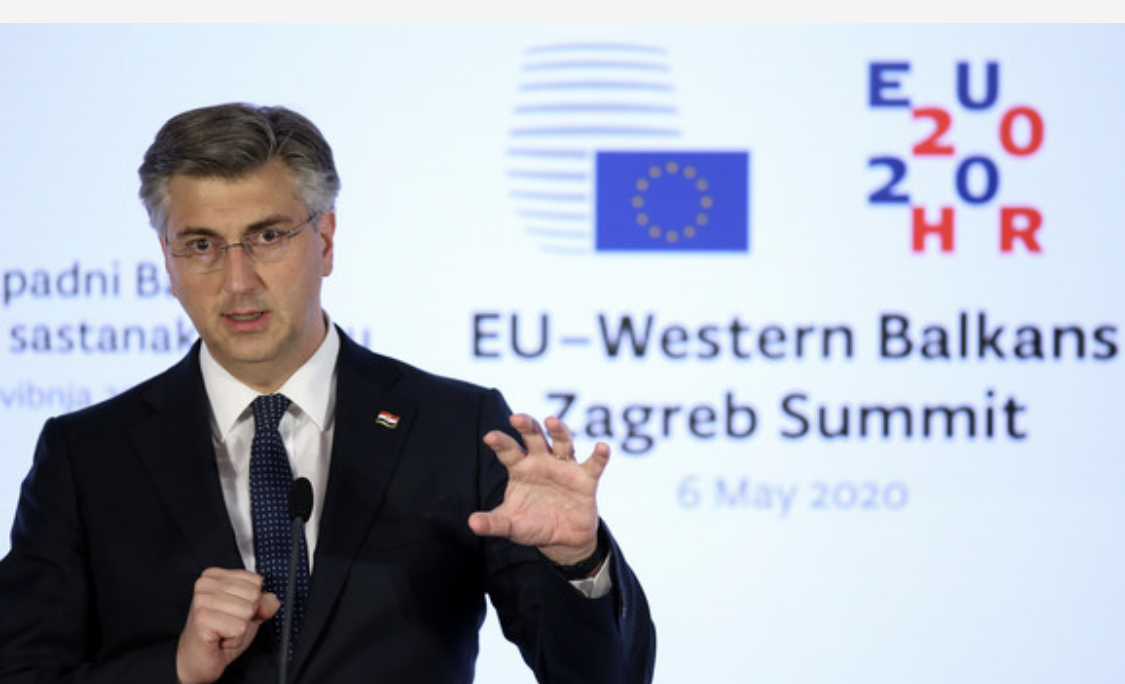 The Croatian Prime Minister Andrej Plenković said on Monday that when the parliamentary majority adopts a decision on the parliamentary election, the State Electoral Commission (DIP) would make its decisions and consult with the Institute of Public Health on possible recommendations.
"We in the parliamentary majority will agree on that when we assess that the epidemiological circumstances are appropriate, which I think they are, and after that, we can make a decision about that in the parliament. In any case, it is in DIP's remit to organise the election and it will make its decisions on that. When a decision on the election is made, then I am certain that DIP will, logically, consult with the Croatian Institute of Public Health regarding any possible recommendations," Plenković told reporters ahead of a meeting of the Croatian Democratic Union (HDZ) presidency.
He said that everything would be known once election slates are on the agenda, adding that Damir Krstićević, who resigned as defence minister, was still a member of the ruling party's presidency.
"We are going into the election with solid achievements in this term. For three years now, we have been achieving what we promised. Now we have shown not only that we have consolidated the state and that it is much better off than when we won the election, but that we know how to manage both public health challenges and an enormous package of economic and social measures," he underscored.
Plenković said that a big meeting was held in the government today concerning Zagreb's post-earthquake reconstruction and that it was agreed that the government will adopt a conclusion on Thursday on covering rent costs for all those who cannot live in their own homes.
"For people who are currently staying in the student dormitory to be able, in a month or so, to move into apartments that are on the market…We will find a way to provide these people with temporary accommodation," he said.
He added that the Construction Ministry would form a special task force to review the preliminary assessment of the earthquake damage so that a single, comprehensive picture of the real situation in Zagreb can be obtained as well as of the level of reconstruction required.
"The Construction Ministry will issue guidelines for the future reconstruction of buildings that have to be in line with appropriate seismic criteria. The bill will be ready for public consultation this week. It is our opinion that, considering its nature, the long-term reconstruction, the need to incorporate all elements, that the bill has to be undergo serious consultation," Plenković said./ibna