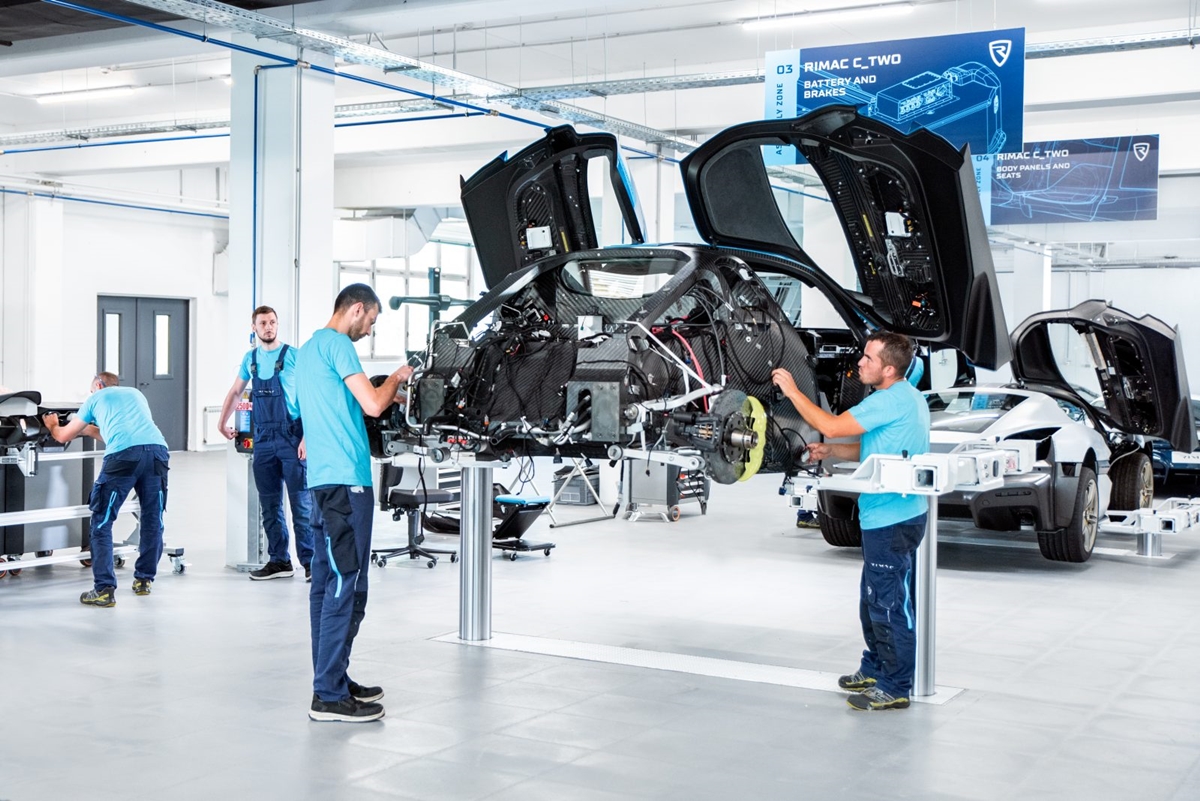 The stake of the Volkswagen unit Porsche in Rimac Automobili will rise, but it will not come close to 50%, the Sveta Nedelja-based Rimac Automobili company said on Tuesday, shutting down foreign media reports about Porsche's interest rising to just below 50%.
On Monday, foreign media outlets reported that the Volkswagen unit Porsche was participating in a financing round of Rimac Automobili that would see the electric supercar maker raise 130 to 150 million euros ($157 million-$181 million). As a result, Porsche's stake could rise to just below 50% in a deal that would also include the transfer of Volkswagen's supercar brand Bugatti to Rimac, Automobilwoche reported according to Reuters.
Today, however, Rimac Automobili issued a press release to HINA News Agency explaining that Porsche has been a shareholder in this Croatian company since 2018 and currently holds a 15.5% stake.
"Porsche has been a shareholder of Rimac since 2018 with currently 15.5% ownership, accumulated over several rounds of investment. It is true that we are discussing the further expansion of this cooperation, which will lead to an increase in Porsche's stake in Rimac Automobili, but some media have wrongly reported that Porsche will take over 50% or almost 50% of the company," they said in their response to HINA.
"We are very happy to see that our partnership with Porsche will strengthen. However, it is in the interest of both Rimac and Porsche that Rimac remains a fully independent company", the press release adds.
The press release also underscores that confidentiality is very appreciated in the industry and is a tenet of cooperation between companies.
Automobilwoche also announced that Rimac plans to more than double its workforce by the beginning of 2023, from the current 1,000 to 2,500 employees. Rimac Automobili, among other things, produces a small series of high-quality and extremely expensive electric cars, but also electric car powertrains for some of the world's most elite car manufacturers. /ibna