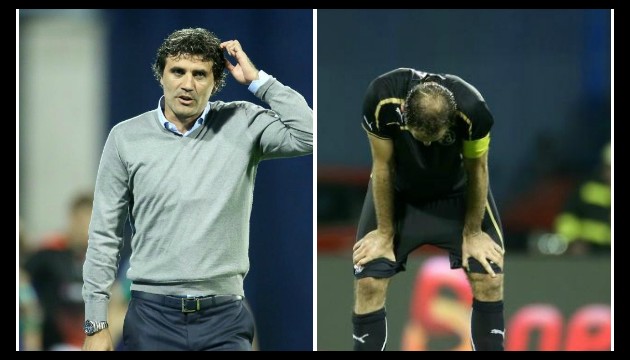 By Marija Avramovic – Zagreb
The dream of the Champions League ended for Dinamo Zagreb, which had a favorable result after the first match (1: 0), but was defeated last night at home with 2: 0 by the Danish Olborga with Jakobsen's goals in the 36th and 85th minute.
Danish champion knocked the Blues in the middle of Maksimir, stunning everyone. A disaster for the Maksimir club from which much more was expected of this European season. The Blues were escorted from the Maksimir stadium with big noise and shouts.
For many sport enthusiasts it is unbelievable that this Dinamo team didn't pass to the play-off round of the Champions League. Now all they can do is to wait for the lot to eventually stay in the game for a place in the Europa League.
Supporters who had gathered in large numbers could not believe what happened and went home off the Maksimir Stadium depressed and sad.
The draw for the play offs for a place in the Europa League group stage will be held on Friday at the headquarters of UEFA in Nyon.