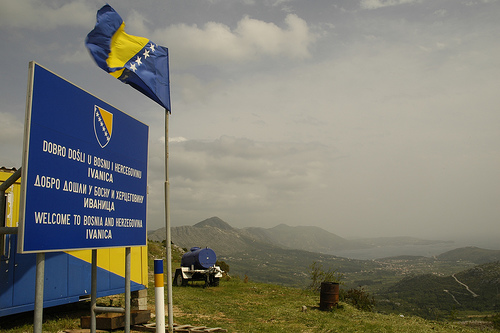 Croatia has remained Bosnia and Herzegovina's number one trade partner this year, with the exchange of commodities reaching EUR 1.33 billion over the first nine months, the Bosnian Foreign Trade Chamber said on Tuesday.
Croatia's exports to Bosnia totalled EUR 950 million, while Bosnian exports to Croatia reached EUR 381 million. Compared to the first nine months of 2015, Croatian exports went up 3.2%, while Bosnian exports went up 4.06%.
Oil and oil products make up Croatia's biggest export to Bosnia (EUR 200 million), followed by sugar (EUR 37 million) and beer and chocolate (EUR 25 million each).
Electricity was Bosnia's biggest export to Croatia (EUR 57 million), followed by wood (EUR 18 million).
After Croatia, Bosnia's main trade partner is Germany (EUR 1.22 billion), followed by Serbia (EUR 1.17 billion), Italy and Slovenia.
The European Union market remains the most important one for Bosnia's trade, which totalled EUR 9.7 billion in the first nine months of this year, of which over 70% was conducted with the EU./IBNA
Source: Aboutcroatia.net