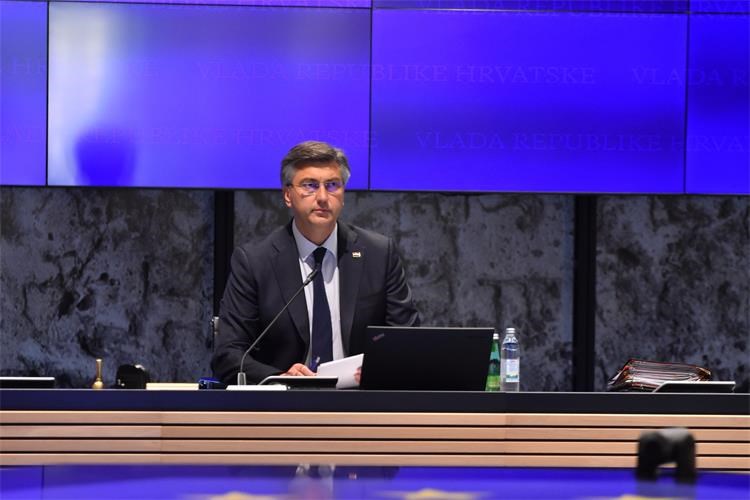 The Prime Minister of Croatia Andrej Plenković told reporters on Friday that it was unfortunate the COVID-19 epidemic occurred during the Croatian presidency of the Council of Europe, due to which operations had to be suspended.
"We are sorry for that, we had a great plan to emancipate European issues in Croatia, especially in Croatian society, political life, but also towards citizens, but the COVID-19 pandemic has radically changed the way meetings are held at the Union level".
He added that the billions of euros Croatia was entitled to from the EU's plan for recovery from the coronavirus crisis were not in question, despite objections from some member-states to the €750 billion plan.
At Friday's videoconference, the EU leaders will discuss for the first time the Next Generation EU recovery plan and a proposal for the new seven-year budget, amounting to 1,850 billion euros in total.
The so-called frugal four – Austria, Denmark, the Netherlands and Sweden- opposed the recovery plan worth €750 billion proposed by the European Commission.
Croatia is expected to receive more than ten billion euros over a period of four years, of which three quarters are grants and one quarter are favourable loans.
Speaking ahead of today's videoconference, Plenković said that the funds intended for Croatia were not at risk.
"Definitely not. I think that we can be satisfied considering that the criteria the EC used were rather comprehensive, and it is also a fact that the two most influential countries, Germany and France, have supported (EC President) Ursula von der Leyen's proposal", Plenković stressed.
"I think that the final agreement will be very close to what is currently on the table. I do not expect any major changes".
The "frugal four" do not want funds envisaged by the recovery plan to be given as grants but rather as loans.
There is also dissatisfaction among some members of the Friends of Cohesion group which fear that they will get less money and that more funds will go to wealthier countries which were facing problems even before the crisis. /ibna