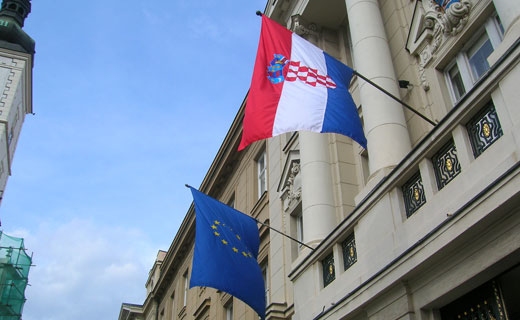 Review Hari Stefanatos
Croatia will accept the assistance from Slovakia on preparing its land borders before joining the Schengen zone, after the signing of mutual support agreement regarding cooperation on the subject, in Bratislava, according to the Slovakian news agency TASR.
The Slovak Interior Minister, Robert Kalinak, was sited saying "we're pleased that Slovakia can be involved in building the Croatian Schengen border. The signing of the agreement today confirms the informal collaboration that has been going on for several months. A very important part of the agreement is the transfer of a sub-licence for the Schengen Information System", to add that Slovakia will provide Croatia with relevant information, such as the protection of the green border and checks at border crossing points.
His Croat counterpart, Ranko Ostojic, said  "our plan is to prepare the capacity of the border police and fully equip the Schengen border", stating the government's aim for Croatia to be ready to join the Schengen area as early as July 1, 2015.
"We have enormous interest in joining the Schengen zone, and we want to demonstrate that we're able to come within the Schengen border", Ostojic added.
The Schengen agreement has been signed by 26 European countries including  all EU members except from Croatia, Bulgaria, Romania, Cyprus, Ireland and Great Britain, while four countries that do not belong to the EU, Iceland, Liechtenstein, Norway, and Switzerland have also signed the agreement.
(Source dalje)