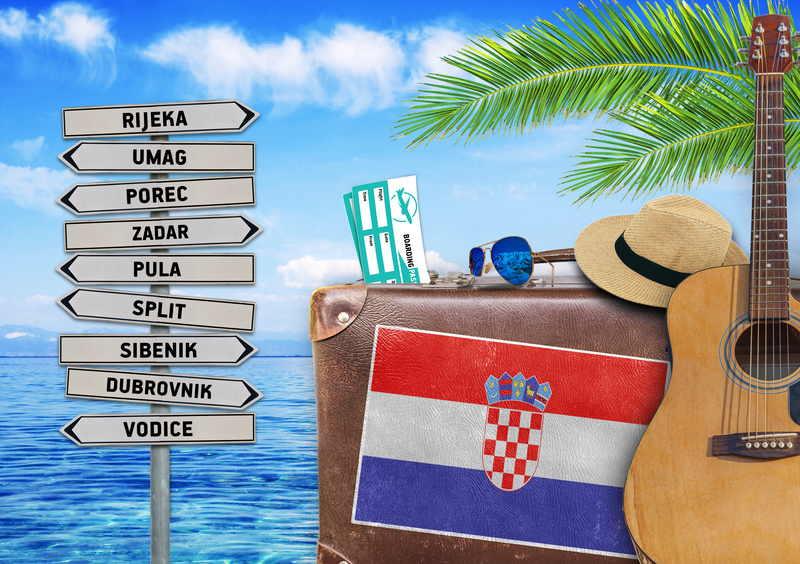 The coronavirus pandemic continues but the tourism industry in Croatia begins to prioritize the state of the economy. The last-minute trend in Croatian tourism has already started, meaning that tourists can go on holiday in June with discounts from between 10 and 25 percent.
According to Poslovni Dnevnik, Croatia is no longer a cheap tourist destination, and the situation with the coronavirus will not change that either. There will be reduced so-called "price of invitation", but the management of the largest hotel houses are clear – they would rather not open the hotels than fill the rooms below the price. "If you can't make money, why would you increase your losses", says an Adriatic tourism professional.
The Dubrovnik Importanne resort is among the few that has announced that it will reduce its prices by 30 percent in June and that the reductions will also continue throughout the summer season. True, these are luxury hotels, but, regardless of whether the tourists they attract come from elsewhere in Croatia or from abroad, the amount of the toll payment along the route from Ploče to Dubrovnik is included in the price, so the already reduced price drops by about 260 kuna if they stay for at least a couple of nights.
Despite the fact that this year the prices are significantly lower than last year, Martina Nimac Kalcina, president of the Family Tourism Association at the Croatian Chamber of Commerce, says that reservations in private accommodation are going very badly.
Only complete houses are reserved for rent, foreigners do not want apartments.
"Some people rely mainly on their old guests, ie on those who have already booked before and are in constant contact with them. But there are very few direct, new reservations. In addition, what little there is mostly refers to renting holiday homes. As such, because of this coronavirus situation, tourists prefer to rent whole holiday homes, so those who rent them out will do well", said Martina Nimac Kalcina.
He states that everyone else will do quite badly and the question is, he points out, how many guests will there be./ibna