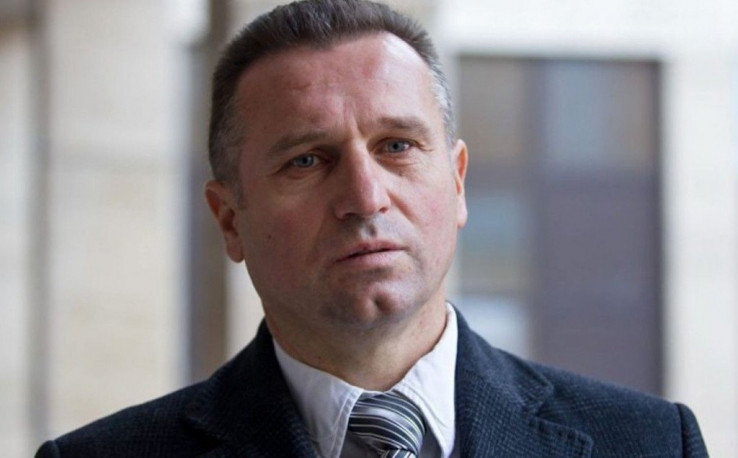 Croatian President Zoran Milanović's confirmation that he will, on the occasion of the 25 anniversary of operation "Oluja" ("Storm") decorate several generals with origins from BiH, has dominated media discussions, both in the country and neightbouring B-E.
According to a Presidential Office statement, Milanović confirmed that at the forthcoming ceremonies marking the 25th anniversary of Operation Storm he will decorate four Croatian Defence Council (HVO) guard brigades and an army police unit that participated in the Operation.
"During Operation Storm, they were under the command of our (Croatian Army) general, in compliance with the Split Agreement. In that period they were part of our assault troops, our army, and not before that", President Milanović said, explaining his decision.
One of the generals is Zlatan Mijo Jelić, the man who in BiH is indicted for war crimes against Bosniaks. The decision caused a lot of reactions in neighbouring Bosnia and Herzegovina and top Bosniak parties and officials urged Milanović to withdraw the decision, at least for Jelić. High ranked member of Bosniak biggest political party, Party of Democratic Action (SDA), and BiH Presidency Chairman, Šefik Džaferović, warned that Milanović should seriously consider all the implications of such an act because the person in question is not just a war crimes suspect but also a fugitive from justice.
Džaferović said that such an act would be contrary to European values and would "certainly adversely affect the relationship between Bosnia and Herzegovina and Croatia."
"Our countries are oriented towards each other and there is a dire need for building a good relationship", he added.
He said that if such practice continued, it would inevitably lead to a deterioration in the relationship between the two countries and that Croatia would be to blame for it.
"We want our neighbours to respect us as much as we respect them. We will not allow anyone to insult and humiliate us", Džaferović said.
Allegedly, on the meeting with Croatian generals, Milanović was warned that there will be strong reactions from Sarajevo about his decision but he said: "I don't give a dime about their reactions. That is my decision and it is something we supposed to do much earlier". Several participants of the meeting confirmed that this was his reaction.
For N1 TV, Zlatan Mijo Jelić thanked Milanović and confirmed that he will take over the medal. He said the reactions coming from BiH are political games and that he is not running away from any responsibility.
"It is true that the Prosecutor's Office has filed an indictment against me. I duly responded to the summons which the BiH Prosecutor's Office sent to the Prosecutor's Office of the Republic of Croatia in Zagreb for legal assistance in questioning me as a suspect, and I did so in early 2015. I did not receive an invitation to Sarajevo but Zagreb. I responded properly, I have not been convicted, nor do I have any verdict against me… The moment BiH confirmed the indictment against me, I immediately asked my lawyer to transfer the indictment to Zagreb, where I live, where I was reported and where I am ready to face the indictment because I am not running away from any indictments. I feel innocent because everything is lies and forgery", he said.
Jelić explained that in BiH trials go by two different laws. One is for Serbs and Croats, adopted by some protocol of the Hague Tribunal, where the term "command responsibility" is included as a crime. The other law, used for Bosniak officers, is the Ex-Yugoslavia law and it doesn't recognize such kind of a crime.
According to him, that is the reason the commanders of units in BiH who are charged with acts in the war, are fleeing the country because they do not enjoy equal status with others./ibna