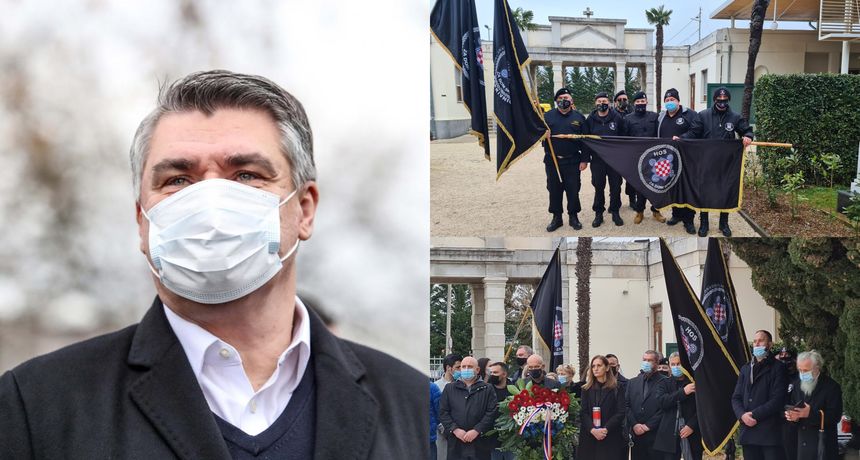 Croatia President Zoran Milanović abruptly cancelled his attendance at a ceremony commemorating the 28th anniversary of a military operation in the 1991-95 war held in the coastal city of Zadar on Friday. The decision came after he was informed that two of the attendants were wearing far-right insignia of the World War II Ustasha regime.
President spokesman Nikola Jelić told HINA that Milanović arrived in Zadar for the ceremony on Friday morning. Jelić explained that, after "it was noticed that among the participants in the event were people wearing Ustasha insignia and (words) of the Ustasha salute," Milanović phoned Prime Minister Andrej Plenković to tell him that "this is unacceptable."
"Since it was later established that persons wearing clothes with Ustasha symbols, including the Ustasha salute, would attend the official part of the event, the President cancelled his attendance," Jelić said.
As Milanović by law also serves as the commander-in-chief of the armed forces, he issued an order to other active military commanders who came to Zadar, including armed forces' chief-of-staff, Admiral Robert Hranj, to cancel their presence at the event after the first part of the ceremony, as they did.
This is not the first time Milanović reacts in this manner. Last May, Milanović also withdraw from a ceremony marking the anniversary of another wartime operation at Okučani in eastern Croatia, after some war veterans who attended the official part of the event wore t-shirts reading "Za Dom Spremni" ("Ready For Home(land)"). This is the controversial Ustasha salute used in the Nazi-allied Independent State of Croatia (NDH) during World War II, also employed by some far-right paramilitary groups during the 1991-95 war.
Although neither Milanović nor Jelić specified who they were referring to, local media reports attributed the scandal to war veterans of the HOS far-right paramilitary group which took part in the 1991-95 war, known for wearing all-black uniforms and whose logo contains the controversial salute. /ibna