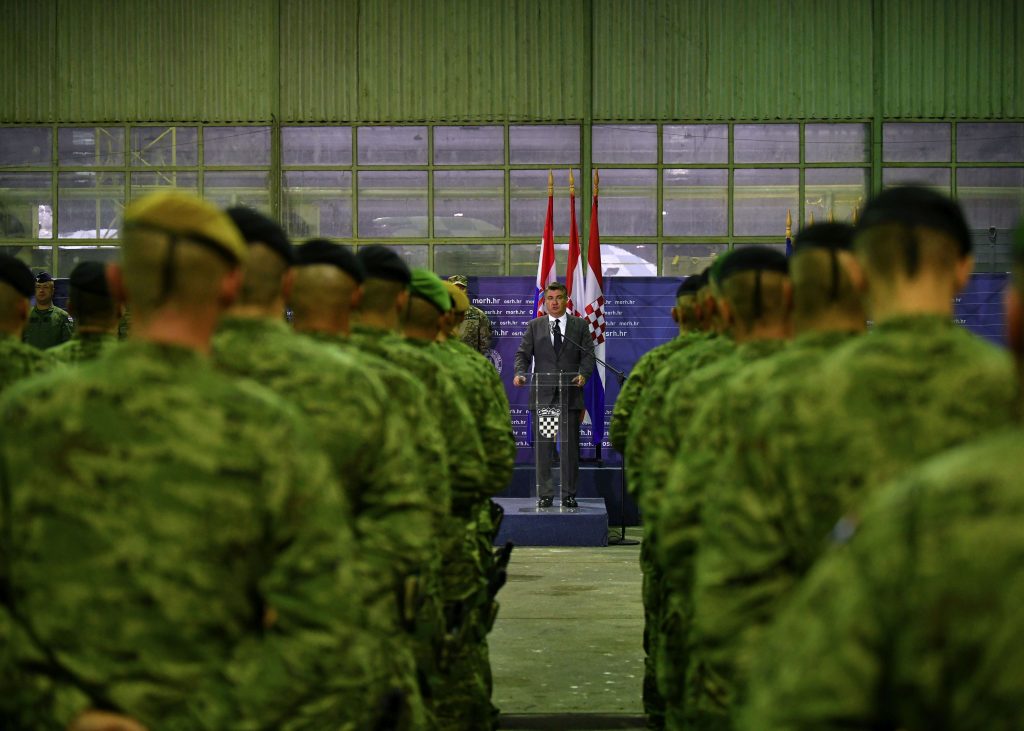 "I will get the coronavirus vaccine", the President of the Republic of Croatia Zoran Milanović told reporters when asked about the vaccine expected to arrive in Croatia shortly.
"Evidence so far, along with all eventual errors, has indicated that the vaccine is helpful and is a huge success of humanity, science, the financial power of certain countries, most of all the United States, regardless of who is ruling the country", Milanović said after during an event on the occasion of the 29th anniversary of the foundation of the "Dr. Franjo Tuđman", a Croatian Defence Academy, and the graduation ceremony of undergraduate and graduate students of the Military Engineering and Military Leadership and Management study programmes.
With surveys showing that roughly 40 percent of citizens intend to get vaccinated, reporters asked President Milanović on how people can be persuaded into getting it. "The intention never was to force someone to get the vaccine", the Croatian president replied, adding that greater interest for the vaccine could be achieved if its importance was talked about publicly.
"People who will not get vaccinated will be themselves responsible for their own health. If they become ill, I assume the system will treat them the same way it treats someone who has smoked for 30 years and becomes ill. The system does not ask why they smoked; it treats them anyway. The same will go for people who do not get vaccinated, contract the coronavirus and become ill," Milanović said, adding that he is confident that a sufficient number of vulnerable people and those exposed to the virus will get vaccinated.
He indicated that he would like the Croatian army to be a priority group for vaccination. "I realize that it is necessary first to vaccinate health workers. The elderly are the most exposed, alongside people with underlying medical conditions. The army, they are people who have taken an oath to sacrifice themselves for Croatia if need be; and this is serious, it happens. They should be among the first to get the vaccine," Milanović noted. He said that he had made such a suggestion to the Government and was confident that all soldiers would be vaccinated.
Reporters were interested in the President's view on the procurement of fighter jets. As announced by Milanović's Cabinet, he believes the process should not be deferred on account of the coronavirus epidemic. "I don't think that it should be deferred. The Croatian state needs them, in spite of the coronavirus crisis. I assume that life will be somewhat more normal next year", the President noted.
The President explained that he could not discuss the bids, but as Commander in Chief of the Armed Forces he is being kept up to date. He reiterated that he did not favour the American bid and that he never said their bid was the best, adding that he would support whatever decision the Government makes. "I never favoured the Americans but I said that it is a country we received a lot of donations from, and will continue to do so. We purchase equipment from them, and we will keep on doing that. We are not obliged to procure anything from them but, in my judgement, they entered the bidding process with those references. If they offer something inappropriate, then there will be no business. The same goes for the French," the Croatian President underlined. /ibna