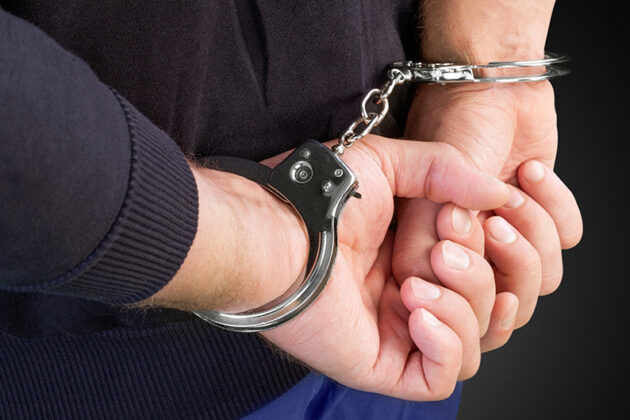 Three judges in the city of Osijek, in the north of Croatia, were arrested on Wednesday for corruption, due to accusations by Dinamo football club boss Zdravko Mamić.
According to the media, the arrests of three Osijek judges confirmed the anti-corruption team and police, without revealing the suspects' identities. First information says that police have arrested Darko Krušlin, Zvonko Vekić and Ante Kvesić, and Osijek businessman Drago Tadić.
The USKOK anti-corruption office said the arrests were a result of an investigation conducted in cooperation with the police anti-corruption office (PNUSKOK) and tax authorities. Police said that several persons were under investigation on the suspicion of abuse of office.
The State Judicial Council (DSV) previously launched disciplinary proceedings against Krušlin and Vekić, following a request to that effect by the Osijek County Court, for socialising with Mamić, who fled to Bosnia and Herzegovina a few years ago before the announcement of a non-final ruling in a case in which he was charged with siphoning HRK 116 million from Dinamo.
The judges were suspended in late March pending the completion of disciplinary proceedings and the DSV at the time also rejected a motion by Mamić's defence to be a party to the proceedings.
Croatian Minister of Justice and Administration Ivan Malenica said that there were no untouchables.
"The arrest of judges certainly casts a bad shadow on the Croatian judiciary, but they also show that there are no untouchables and that everyone should be responsible for the crimes they commit," Malenica said. He added that the arrests were the result of investigations undertaken by USKOK, which showed that USKOK did his job even though he was criticized.
Malenica pointed out that the Ministry of Justice and Administration has been working on an anti-corruption package in recent months in cooperation with the Security Intelligence Agency (SOA), whose goal is to change the law on security checks, which would be done for judges every five years. If the need arises, the judges would be checked before the deadline.
Last October, Mamić sent USKOK investigators a USB with evidence incriminating the judges. On 16 March this year, after the Supreme Court upheld the trial court sentence against him of six and a half years in prison, Mamić held a press conference in the city of Mostar, Bosnia and Herzegovina, accusing Supreme Court President Đuro Sessa and judges Vekić and Krušlin of corruption and bribe-taking, and calling Osijek County Court president Zvonko Vrban "a criminal who will be dismissed sooner or later."
Mamić claimed that Vekić had been extorting money from him, asking him to have him appointed Osijek County Court head and that he had paid Vekić over €500,000, which he was to split with Krušlin and Kvesić.