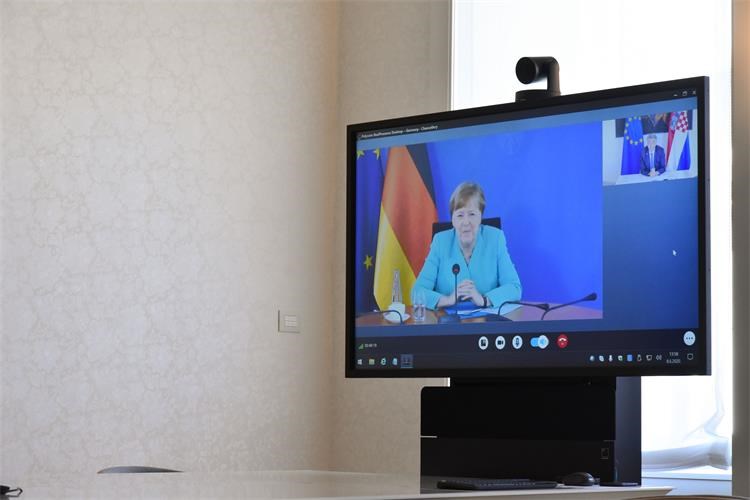 Croatian Prime Minister Andrej Plenković on Monday held a video meeting with German Chancellor Angela Merkel, announced the Croatian Government.
During the meeting, Prime Minister Plenković and Chancellor Merkel discussed the main topics of the EU during Croatia's presidency of the Council of the European Union, before Germany takes over the presidency on July 1.
"Prime Minister Plenković announced Croatia's plans to adopt a mandate for the Conference on the Future of Europe by the end of Croatia's presidency. Chancellor Merkel congratulated Croatia and Prime Minister Plenković on the successful first presidency of the EU Council, especially given the unforeseen circumstances, such as the global COVID-19 pandemic. In this sense, the EU-Western Balkans Summit and the forthcoming EU-Eastern Partnership Summit are gaining in importance", reads the statement.
The satisfactory epidemiological situation in both countries was also emphasized, which enables the reactivation of the economy and tourism, and gradual recovery of air traffic, which together should result in an increase in the number of tourist visits this summer and a faster recovery of the economy.
Plenković and Merkel discussed the upcoming European Council meeting on 19 June on the EU budget for the next seven years and the EU Recovery Plan, which envisions more than 10 billion euros in assistance for Croatia, as well as Croatia's efforts to join ERM II and the Eurozone and the Schengen area./ibna