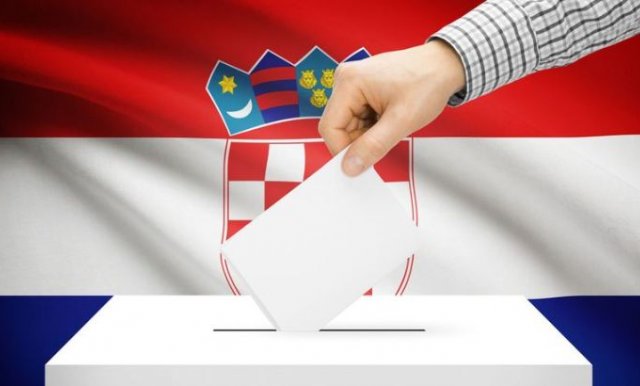 Croatian Prime Minister and Croatian Democratic Union (HDZ) leader Andrej Plenković said on Monday that the parliamentary elections would be held when the epidemiological circumstances allow, adding that the party's bodies had not discussed the election in detail yet.
Plenković on Monday said that the party political goal is "to have political stability which is made possible thanks to reforms".
"Our desire is for the election to be held in this election year when epidemiological circumstances allow that. We will make the decision when the election can be held in line with political assessments; however, we have not discussed that in HDZ's bodies," Plenković explained.
The premier underscored that the most important thing is to beat the coronavirus and for the country to be economically reactivated efficiently as soon as possible.
He believes that the date of the election is less important than, as he said, the circumstances in which everyone will have an equal opportunity for electioneering and for articulating their ideas and platforms.
Plenković added that he had not discussed the election with President Zoran Milanović, recalling that the parliamentary majority will decide when and on what date to dissolve the current parliament.
After the dissolution, in accordance with the Constitution, the president has 30 to 60 days to decide which of the four Sundays, in theory, it is possible to hold the election.
Asked whether he thinks that the opposition will agree to dissolve the parliament, Plenković said that the opposition had until now acted fairly courageously but now they seem to be a little less courageous.
Referring to the gradual easing of restrictive measures because of the epidemic, Plenković said that he was pleased with the way Croatia managed to prevent the spread of coronavirus.
"The increase in the number of infections at a slower pace compared with other countries, a small number of our citizens who unfortunately died, proves that the government's measures have brought results. The thing that is important is that we chose health and the lives of our citizens," he underscored.
He added that the presented economic and social measures were accepted exceptionally well and they are strong support provided by the state for the economy, private sector, employees and the private sector./ibna
With information from Hina