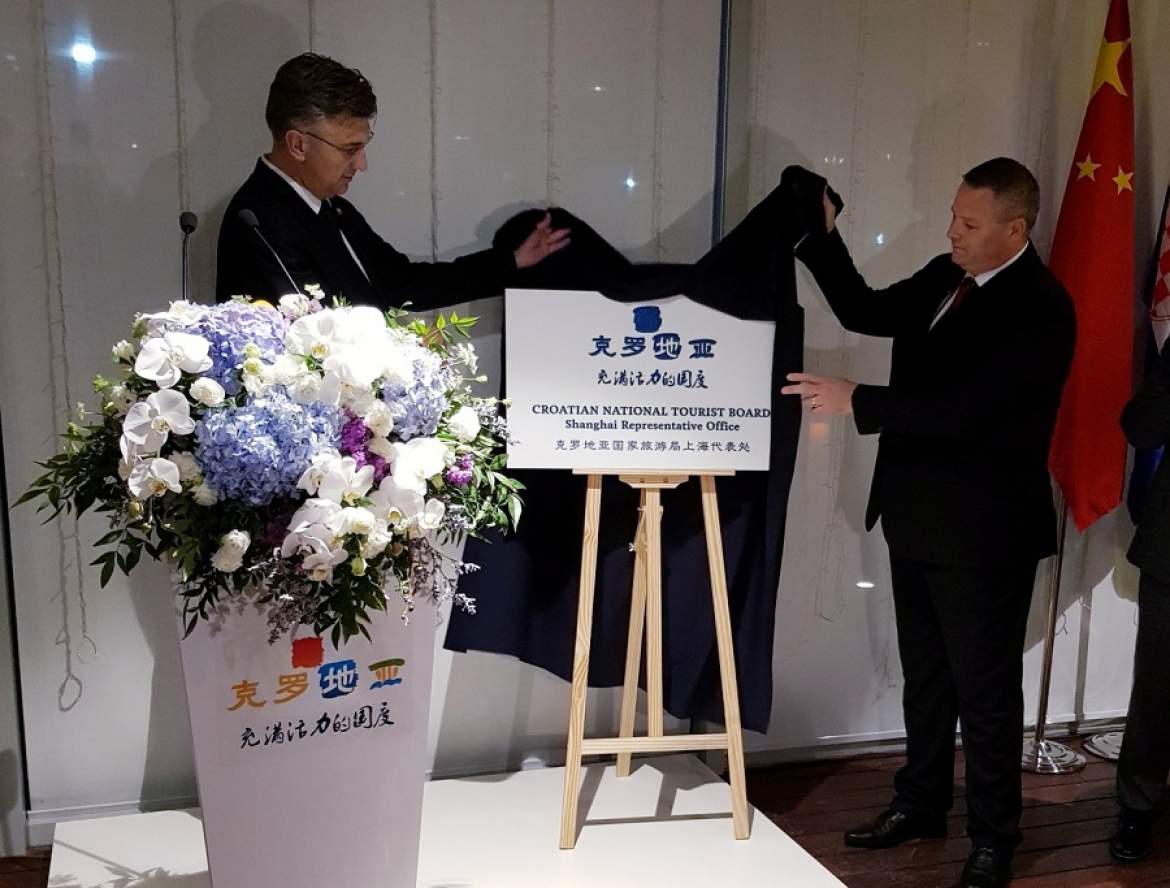 A bit less than a year ago, Croatia opened a branch office of the Croatian Chamber of Commerce in Shanghai (November 29 2017).
Luka Burilović, the president of Croatian Chamber of Commerce had then said: "With the opening of the Chambers of Commerce in Shanghai, we celebrate 25 years of economic and trade relations between Croatia and China and I am convinced that the presence of the CCP' in the field 'will contribute to a better and more successful economic co-operation of our two countries" (CSEBA/SEEbiz).
Also, two of Shanghai's important figures expressed their satisfaction with that development.
Yang Jianrong, chairman of the Shanghai International Chamber of Commerce (CCPIT and COIC) had said: "Shanghai is the business center of the world. We are interested in cooperation, investment in tourism and infrastructure projects, Croatian products are welcome in China, and I am inviting Chinese investors to invest in Croatia", whereas Li Wei, an investor from L & L Golf company noted that "Croatia is a small country, but it is very popular here, especially among golfers. We would invest in golf courses if the Government of the Republic of Croatia offers investors good conditions. We have 480 golf courses in China and there is no room for additional construction, so we are very interested in Croatia."
A year on, Croatian Prime Minister, Andrej Plenković led a government delegation that is now visiting China on where, on Sunday, they attended the opening of the 19th China International Import Expo.
Moreover, as HRT reports that Plenković officially opened the first office of the Croatian Tourist Board in Chinese territory in Shanghai that should bolster Croatia's position on the most active tourist market.
Addressing participants of the opening of the Croatian Tourist Board office in the business district of Shanghai, the Croat premier told the audience that "Our opening up towards China, towards Chinese tourists, visitors to our country, is definitely a very important part of the mosaic of Croatian tourism promotions."
Actually, numbers show a hike in Chinese tourists visiting the Adriatic country and in the summer of 2018, Chinese police officers were sent not only to sea resorts but to Zagreb too in order to help their Croat colleagues in dealing with cases of Chinese visitors in need of police information for example. That was a planned step in complete co-ordination between the two states and in a fully co-operative atmosphere that boosted Chinese tourists' sense of security and ease while on their holidays away from home. At the same time it massively helped the work of Croatian police who had experienced colleagues speaking the language of a great part of those visiting their land.
Croatia's head of government referred to the increased number of Chinese tourists expected to travel to Croatia this year – which is a quarter of a million of them. "During this visit", Plenković added, "I had a chance to better understand China and I saw how well Croatia has been accepted. I am very optimistic and believe that we can count on higher numbers in tourism, in trade and in our overall relations."
The China International Import Expo (CIIE) is a trade fair held in autumn annually since 2018 in Shanghai, China. It was proposed and announced by the Chinese President Xi Jinping himself who attended the opening, Monday and delivered a keynote speech.
It is the world's first import-themed national-level expo. It will feature exhibitions of multiple countries and businesses and the Hongqiao International Economic and Trade Forum.
At a press conference held some days ahead of the grand opening, Vice Commerce Minister Fu Ziying told journalists that "A total of 82 countries and three international organizations will showcase their achievements in economic and trade development as well as competitive products at 71 booths which cover an area of about 30,000 square meters.
For the exhibition of businesses, more than 3,000 companies from over 130 countries have confirmed participation in the expo, with a total booth area of 270,000 square meters."
The CIIE will run from 5 to 10 November…. / IBNA
Main Photo: Croatian Prime Minister, Andrej Plenković (L) officially inaugurates the office in Shanghai, November 5, 2018