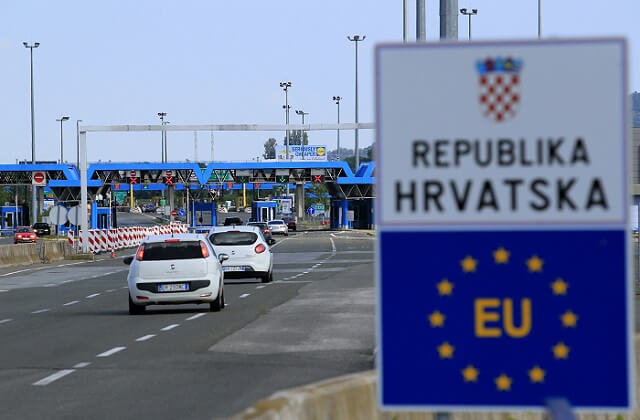 As of Wednesday, July 1, EU member states will reopen their borders to 15 countries, including Serbia and Montenegro. As Brussels confirmed, Bosnia and Herzegovina did not make the list, as it does not fulfill the basic criteria regarding the number of infections in the last two weeks.
However, despite the fact that Croatia is an EU member, the country decided to add Bosnia and Herzegovina to the list. BiH citizens constitute an important pillar of the tourist industry in Croatia, as they produce a significant portion of the turnover in Dalmatia during the summer holidays. For decades, rooms-to-let and hotel owners have been complaining that the "Bosnians" are thrifty during their stay and only eat the cheapest food. In fact, they desperately tried to bring tourists from the West to replace BiH tourists.
Now, in "the time of corona", the beaches in Dalmatia are almost empty, forcing them to turn to BiH citizens to come and save what can be saved. For many residents in the small villages of Dalmatia, tourism is the only source of income, and without any guests, they would be forced to declare bankruptcy.
Croatian Interior Minister Davor Božinović said on Tuesday there were fewer new coronavirus cases in BiH than in Serbia, with the decision being in Croatia's economic interest.
Božinović, however, estimated that this did not constitute a political decision related to the upcoming elections, but was rather in the interest of the Croatian economy.
"We do not expect any additional problems to arise from the reopening of the border with Bosnia and Herzegovina, as the import of infected people was far higher from Serbia than from Bosnia and Herzegovina", said Božinović. Twenty-five cases were imported from Serbia and only eight from Bosnia and Herzegovina, he explained, adding that the Authorities in Bosnia and Herzegovina, including epidemiologists, were taking the necessary steps.
"What is important is that the hotspots are under control in Croatia. It is not unexpected that the number of people infected will increase in some areas of Croatia, just as they are growing in other European countries. Given that the clinical data are better, health services are not overloaded, I think that only one respirator is currently in use", he said.
Božinović reiterated that, at the moment, decisions were being made to boost economic activity, primarily tourism. He said he had noticed that people are adhering more to the recommendations and that this is "a preparatory period for the autumn, when more respiratory problems are usually prevalent". /ibna