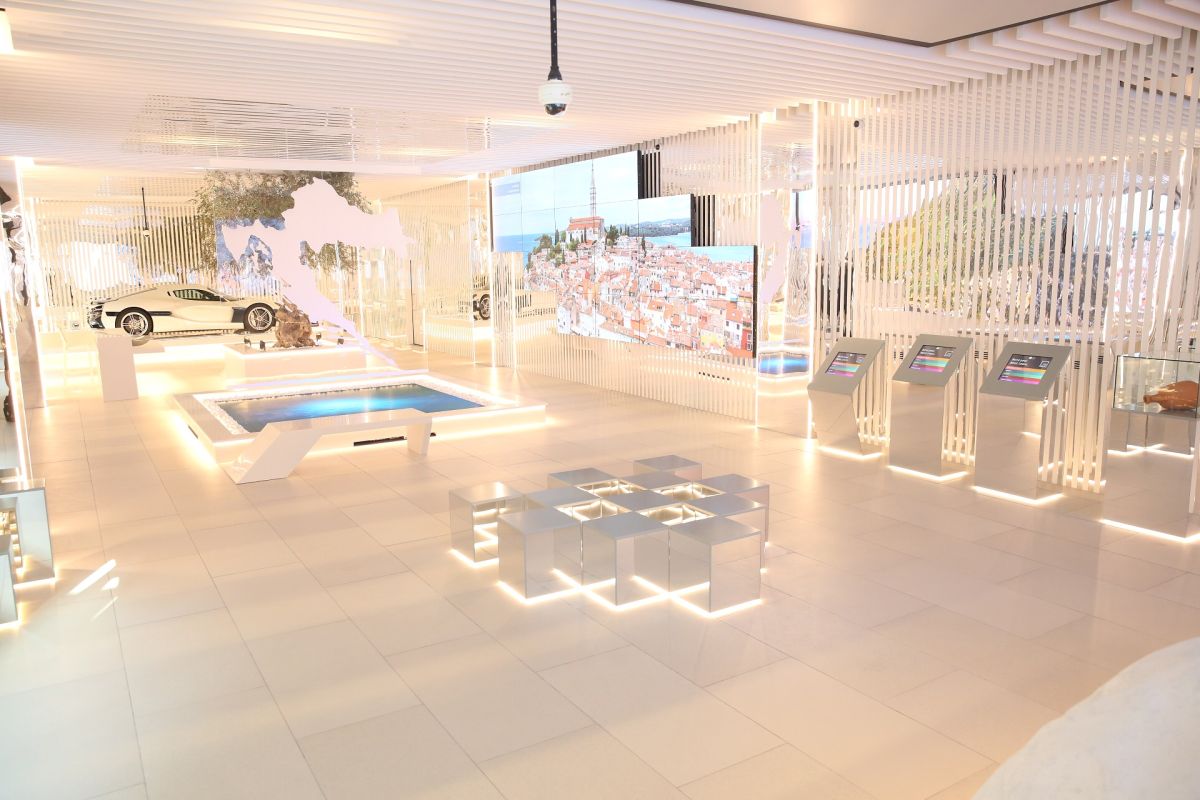 EXPO 2020 Dubai is an impressive cultural and business event that will take place from October 1, 2021, to March 31, 2022 in Dubai in the United Arab Emirates under the main theme "Connecting Minds, Creating the Future" (Connecting minds, creating the future). In addition to 190 countries, Croatia will be part of this world exhibition with a pavilion and theme "Croatia Inspiring Great Minds" (Croatia inspires great minds).
During the six months of the exhibition, EXPO 2020 is expected to attract 25 million visitors, ie private and business entities, representatives of national governments and others, and there are also virtual visitors, so the total reach of over three billion people which is a great opportunity for all participants to present their countries in the best possible way.
Croatia will present itself as part of the EXPO a land of innovative projects, ideas, inventions and creative individuals. Namely, thanks to many advanced minds, Croatia is today known in the world for its numerous achievements, so the Croatian pavilion will present ingenious minds such as Nikola Tesla, Ruđer Bošković and Slavoljub Penkala, who left a significant mark on the world with their ideas and inventions. . The most valuable exhibit in the Croatian pavilion will be the Rimac Nevera, the fastest electric hypercar in the world.
"Apart from science and other spheres in which it is successful, Croatia is special recognized also by sporting successes Athletes such as Dražen Petrović, Janica and Ivica Kostelić, Luka Modrić and many other athletes who are one of the best Croatian promoters in the world will also be prominent. Many visitors will also have the opportunity to get to know Croatia through multimedia projections and virtual experiences that include trips all over Croatia with the presentation of natural beauties and cultural heritage," says Croatian National Tourist Board.
The program activities that accompany Croatia's appearance at the EXPO additionally include numerous panels and cultural and artistic performances that will be realized through thematic weeks and through the program of the National Day to be held on March 6, 2022., or through the related Business Forum.
Let us add that the idea of ​​a community of bidders consisting of Real Grupa doo, Architect Ante Vrban doo and the company Morium doo was chosen for the creative concept and execution of the Croatian pavilion at the EXPO. The creative team that won the Croatian Tourist Board competition implementation, equipping and maintenance of the Croatian pavilion that will be located within the theme park "Mobility".
Source and photo: Croatian National Tourist Board