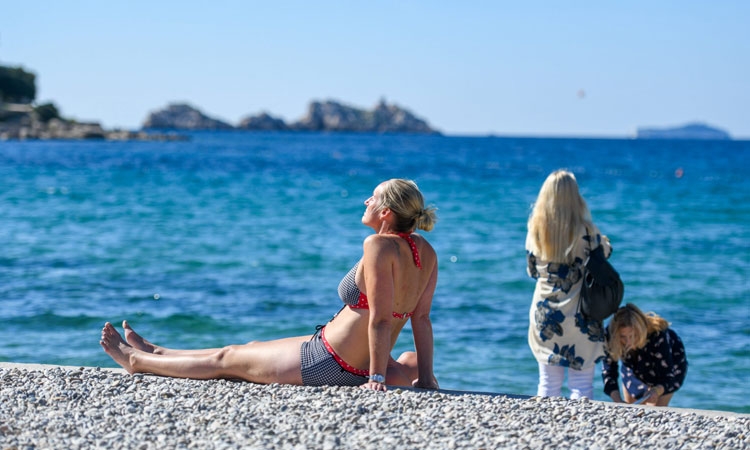 From the beginning of August until Sunday August 23, Croatia saw 2.3 million tourist arrivals and 17.6 million overnight stays were achieved. These figures represent 67 percent of last year's figures from the same period. Istria saw the biggest number of overnight stays with 4.3 million, followed by Kvarner with 3.5 million and the Split-Dalmatia County with 3.4 million overnight stays.
"After the excellent results from August so far, in which we achieved 67 percent of last year's tourist traffic, September awaits us, for which at the moment our partners, primarily from countries who have not placed Croatia on the so-called "Red List", we have very good announcements", commented the Director of the Croatian National Tourist Board, Kristjan Staničić.
He added that "the realization of further tourist traffic will depend on the epidemiological picture within the country, and it is up to us to continue to act responsibly and adhere to prescribed measures and reduce the number of infected people to restore the confidence of certain countries since the lists are revised every two weeks. Together with our representative offices, we continue to place information towards foreign media, but also towards the most important partners and agents, especially in the markets of Austria, Germany, Italy and Slovenia, to whom we present the epidemiological situation in the country by counties".
Up to now, most tourist overnight stays were realized from the German market, about 4.3 million, which is 90 percent of last year's result. This is followed by the domestic market with 3.3 million overnight stays, the Slovenian market with 2.6 million overnight stays, which is 94 percent of last year's result, and the Polish market with 1.8 million overnight stays, which represents a 5 percent increase over the same period last year./ibna