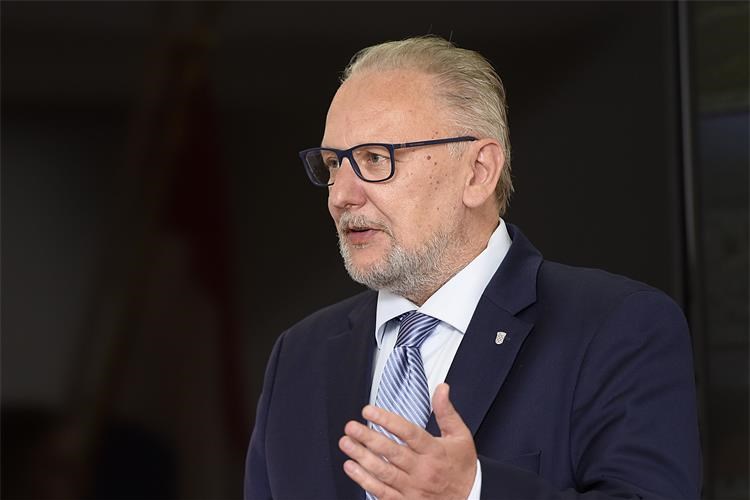 Interior Minister of Croatia and head of the National Civil Protection Headquarters, Davor Božinović, said on Sunday that he was not worried about the continuation of the tourist season given the moves of neighbouring countries, and claimed that the figures showed an indication that tourists would continue to come.
"I am not worried about the continuation of the season, at the moment there are 760,000 tourists in Croatia and today tens of thousands from EU countries entered Croatia", Božinović commented on Dnevnik Nova TV at Sunday evening on the move by Italy and Austria to include Croatia on the red list of high-risk countries.
He pointed out that it would be better if there were no such decisions and added that Croatia will continue to do everything to be efficient when it comes to the post-season.
"We will do everything to prepare for the continuation of the tourist season, and for the fall and the beginning of the school year", Božinović emphasized.
He also said that every country makes decisions that it considers necessary. Since the beginning of the tourist season, he added there is a certain conflict of interest – on the one hand, that people do not travel abroad and spend money, and on the other hand, countries like Croatia to accept as many tourists as possible.
"So far, that balance has been maintained and I think it will be maintained in the future", he said.
When asked how Croatia will respond to the Austrians who put his country on the list of risky countries, Božinović said that "Croatia does not think that way".
"We are focused, above all, on what is in our interest, so we use all our potentials and capacities so that the situation in Croatia continues to develop at a favourable pace", he stressed.
Regarding Slovenia, from which there are announcements that it will also put Croatia on the so-called red list, he said that they are in constant contact with Slovenia. "I think it is clear to everyone, including those countries, that the best ambassadors are their tourists who come to Croatia", he commented./ibna