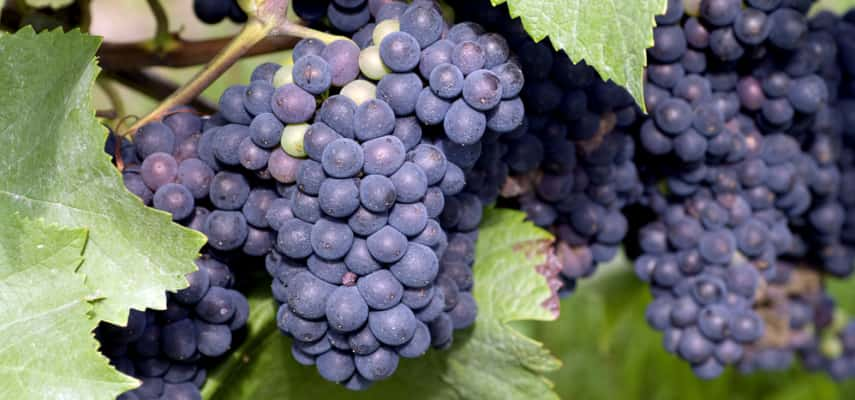 A new strategy for the sustainable development of agriculture in the European Union stipulates a drastic reduction in the use of pesticides, which will significantly affect a large number of farmers, especially winegrowers.
One of the key goals of the Farm to Fork Strategy proposed by the European Commission in May 2020 is to cut by half the use of pesticides by 2030.
The implementation of this strategy could have important implications for crops that are largely or completely dependent on pesticides, while winegrowing could be especially affected, given that it constitutes one of the largest consumers of pesticides.
Darko Preiner, head of the Department of Viticulture and Enology at the Faculty of Agriculture in Zagreb, told HINA that "according to some information, despite the fact that vineyards in EU countries rarely exceed 10% of total agricultural land, over 70% of all fungicides are used on them."
"Conventional viticulture relies heavily on pesticide use, while viticulture in the EU, the world's leading wine producer, is a major polluter. The link between pesticides and diseases contracted by people working in this industry has been proven," Preiner said.
The reduction in pesticide use envisaged by the new EU strategy could therefore have a significant impact on Croatia's wine-growing sector, and especially on the future of indigenous varieties. One of them is pošip, an indigenous vine variety from the island of Korčula, from which Pošip Wine is made, the first Croatian white wine with a protected designation of origin. Pošip received the label in 1967.
It is possible to produce this variety in a more sustainable, eco-friendly way using less invasive agents, a method that is already being implemented by some producers, however others still use chemical pesticides. Therefore, the reduction to the extent envisaged by the Farm to Fork Strategy — if no adequate alternative is found — could lead to a drop in production.
Replacing classic pesticides with eco-friendly ones is one option, yet the problem remains that latter are less efficient, and when it comes to copper-based agent it accumulates in the soil as a heavy metal thus causing damage, Preiner said.
This method can thus be combined with the method of growing vines in positions less suitable for the development of the disease.
According to data from the Viticulture Register of the Paying Agency for Agriculture, Fisheries and Rural Development, about 83,000 tonnes of grapes and 525,000 hectolitres of wine were produced in Croatia in 2019. /ibna
Source: HINA