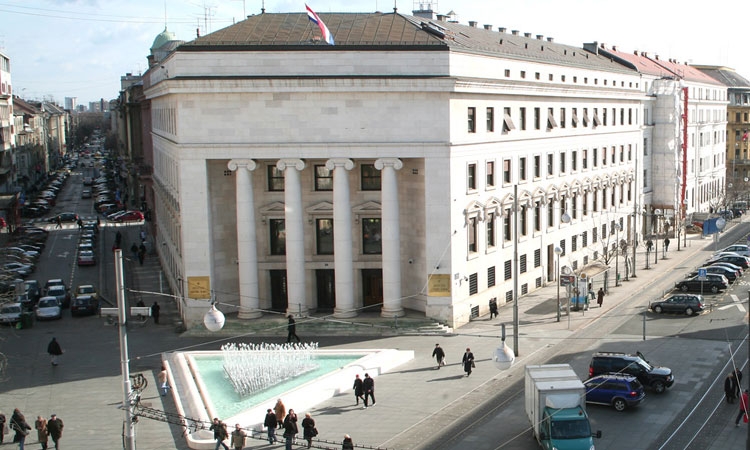 The Croatian National Bank (HNB) has warned of three risks; inflated real estate prices, public debt and difficulties in loan repayments, the Večernji List daily reported on Tuesday.
With the vaccination process having kicked off, there is some hope that the pandemic might be curbed by mid-2021. However, the process of immunisation is progressing slowly in the entire European Union, increasing the risk of yet another COVID-19 wave around the middle of the year.
In its latest analysis of financial stability, the central bank notes that the possibility of restrictive measures being tightened or extended and the prospect of yet another weak tourist season are exacerbating uncertainty particularly in the private sector, while expenses related to the Zagreb and Banija earthquakes are burdening state finances. The central bank says that the year ahead carries a series of risks, the most hazardous potential danger being increased prices of real estate on the back of state subsidies, the increasing public debt and problems with loan repayments.
Even though the economy is expected to recover in 2021, its intensity is uncertain. According to the HNB's December forecast, GDP is expected to have contracted by 8.9% in 2020, ranking Croatia among the most affected countries in the EU (EU GDP is expected to drop by 7.4%), while 4.9% growth is expected in 2021. The HNB's forecast is based on the assumption that the epidemiological situation will be normalised and most of the restrictive measures will be lifted in Croatia and its main foreign trade partners by mid-2021, which seems quite reasonable at the moment but that does not necessarily mean that that will indeed be the case.
The state's financial position was relieved with the increased absorption of EU funds, but the increase in expenditure has led to a cyclic fall in state revenue, which has already resulted in a strong fiscal deficit and increased public debt.
Quashing the pandemic and related measures, as well as reducing the risk of illiquidity and insolvency constitute the main preconditions for the business sector to get back to normal.
However, if enterprises are prematurely left up to the market, which contracted significantly in 2020 and was non-existent in some cases, that could lead to some enterprises folding and to increased unemployment. On the other hand, one-fifth of the enterprises in Croatia usually record losses and in 2019 the share of loss-making enterprises in the total sectoral revenue amounted to 14%, the newspaper reports. /ibna