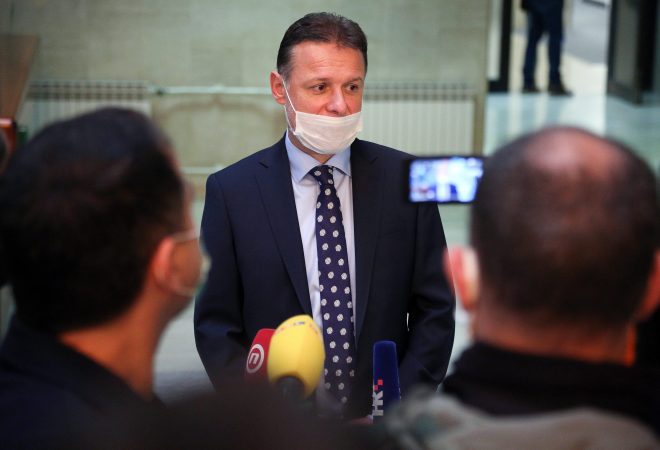 Parliament Speaker Gordan Jandroković said on Monday that more than one-third of members of parliament had recovered from COVID-19, were currently infected or had been in self-isolation.
According to official statistics, 29 MPs have recovered from COVID-19 or are still infected, while an additional 25 were in self-isolation, making a total of 54 deputies or more than one-third, Jandroković said in an interview with Croatian Radio, noting that the infection rate was evidently higher in the parliament than in the general population.
He called again for compliance with epidemiological restrictions and thanked everyone for complying with them over the last months.
Jandroković said that a decision on the introduction of travel passes had not been made yet and that he hoped the number of new infections and deaths would go down, rendering that move unnecessary.
"But we also have to be ready for additional restrictions, in case the numbers go up."
He dismissed criticism by the Opposition that the government was the sole responsible for the consequences of the epidemic after rejecting all of its suggestions.
Responsibility for the spread of the infection rests with those who do not comply with restrictions, and raising the issue of responsibility at the moment will not help change the situation for the better, Jandroković said, commending the work of the national COVID-19 response team.
Jandroković added that he was satisfied with the work of the parliament this year, adding that he was not impressed by the new parliament.
"It started very well; it seemed more serious, more substantial but as the time passes, I have the impression that the Opposition is starting to following in the footsteps of the previous Opposition, with a lot of noise, aggression and debates bordering on the incident and very little substance and concrete proposals," Jandroković said, adding that it seemed there was also a considerable lack of political experience and political and human wisdom. /ibna