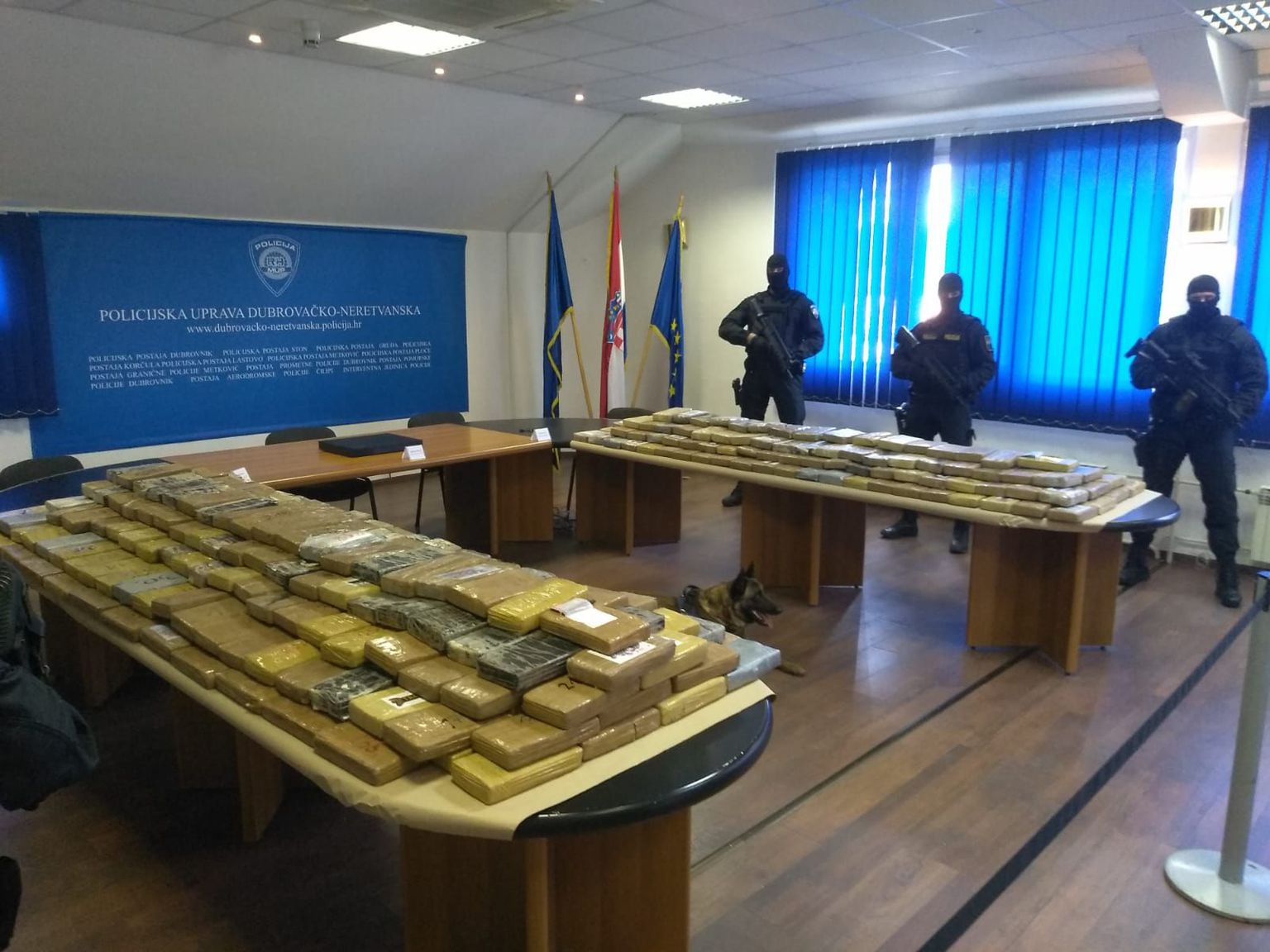 At the end of March this year, the Croatian police seized 585 kilograms of cocaine in the port of Ploče, considered to be the largest drug ring bust in the country to date.
The criminal investigation is still ongoing, and the police say the drugs were not intended for the Croatian market but would have probably been transported to a neighbouring country.
"We continued the investigation in this case and we found that the cocaine was not intended for the Croatian market, but for the neighbouring countries," the police added. The drugs were hidden in a container carrying bananas that had arrived from Ecuador.
When asked who the formal recipient of the shipment was, the police explained that they could not reveal more details around the investigation at the time, hoping that they would be able to disclose more information in the upcoming days. However, they pointed out that the shipment was heading to one country "in the vicinity".
As the Police explain, drugs such as cocaine are the easiest to distribute through a container cargo. In bigger ports in Europe much larger operations are often busted, implying that the port of Ploče is not an isolated case. "We have been focusing more on this lately, we have been focusing on reducing the distribution of drugs through Ploče, but this is happening in all cargo ports in Europe, even around the world," says a police spokesperson.
When asked if the employees of the port of Ploče were involved, they explained that a couple of people had been involved in the latest investigations, but there was nothing unusual in relation to other cargo ports.
Asked about the drug quantities that could be smuggled "under the radar", they said this was "only a small part of what is seized around Europe".
"We can assume that one branch entering Europe heads not only to Croatia, but also to Greece and Italy. This is a continuation of previous investigations. We are focusing on those critical routes and containers for which there are indications that something is hidden in them. We can't know how much has made it in the countries. The police administration has worked with the USKOK, the PNUSKOK and the Customs Administration," the police said.
The container in which the drugs were found was parked at the port of Ploče and no one arrived to pick it up. It was examined using special equipment and search dogs were brought in, when it was discovered that, in addition to bananas listed as cargo, there were also drugs. Allegedly, the shipment was heading to BiH, from where it would be transported to other European countries. The value of the seized drugs on the street would be around 60 million euros. /ibna