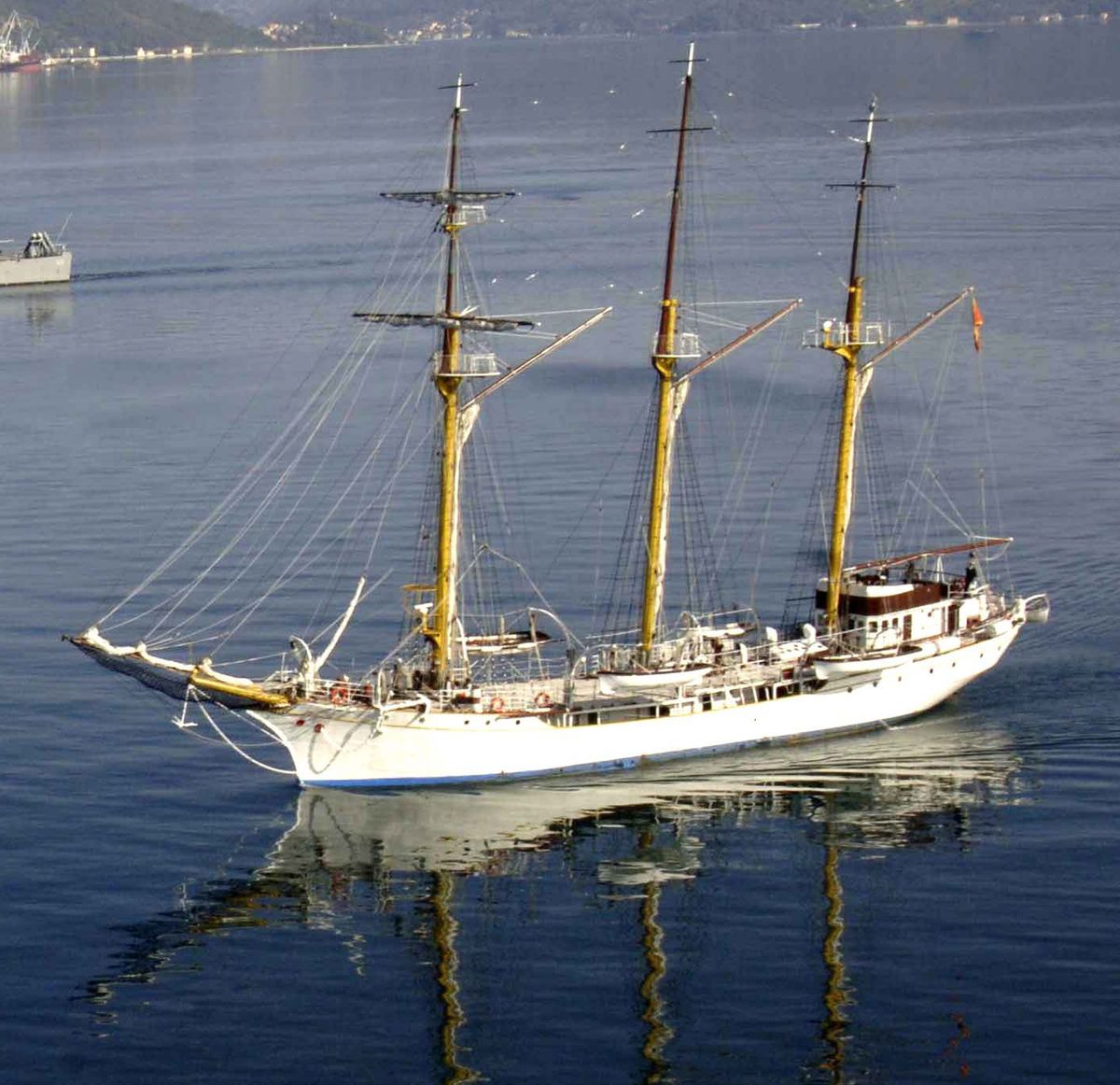 The name of the ship, which is called "Jadran", means "The Adriatic" and, normally, it should connect two peoples and their countries that are sharing the same sea. But, in the case of the Jadran former Royal Yugoslav military training ship things have got messy.
However, the 25-year ownership dispute between Croatia and Montenegro will probably be solved soon, as the two sides seem ready to leave bitterness and rivalry behind.
The ship has been claimed by both states, though it is currently docked in the port of Tivat, in Montenegro, which considers it as part of its fleet. Before Tivat, Jadran's "home" was Split up until 1991, when, during the war, it was moved to the Montenegrin port.
Experts see the dispute as an unusual one and believe that Croatia and Montenegro should sit down and reach and agreement sometime in the near future. A view that, as it seems, is shared by the two parties, too.
Balkan Insight reports that, based on information provided by Sinisa Lukovic, a Montenegrin military expert and a journalist who has reported about navy issues for several years, "the Montenegrin Defence Ministry plans to offer joint usage to the Croatian side, and while Jadran will probably be docked in the Croatian port of Split, it will also be used for training purpose by both the Croatian and Montenegrin militaries."
Although Lukovic regards the possible deal as an "unusual solution" because military ships have only one commander belonging to one army, he says that, perhaps, a good solution for Jadran would be to sail under a NATO flag, since both countries are members of the Alliance.
Croatia's Defence Ministry considers the Jadran case a top foreign policy priority and remains to be seen whether its officials will finally reach an agreement with Montenegro. An agreement that the latter and Serbia have already made, although Belgrade has not made use of the ship yet…/IBNA