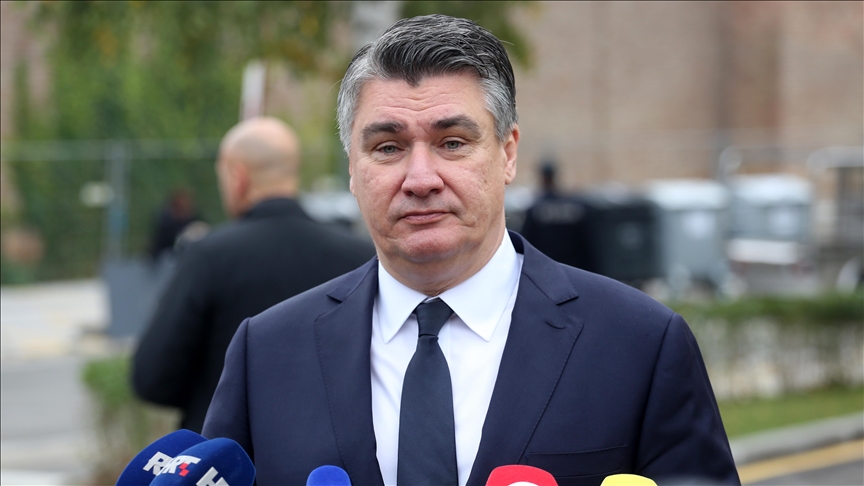 Following Croatian President Zoran Milanović's numerous clashes with almost all political institutions in Croatia in the last couple of days, top-tier representative of the Croatian Democratic Union (HDZ) Vladimir Šeks hinted that it was time to consider the President's dismissal.
On Friday, quoting the Italian film "The Good, the Bad and the Ugly", Milanović described Prime Minister Andrej Plenković as "ugly", Independent Democratic Serb Party leader Milorad Pupovac as "dirty", and parliamentary speaker Gordan Jandroković as "bad".
Pupovac said that Milanović had told him by telephone that the other parliamentary representatives of the ethnic minorities should vote for Zlata Đurđević, his candidate for Supreme Court President, with Pupovac describing it as an attempt to exert influence.
Pupovac posted on Facebook the text messages he had received from Milanović during the consultations on the new Supreme Court President's appointment. He said he had decided to publish them following the rumours that had started circulating in the public sphere.
In one of the messages Pupovac published, Milanović writes: "Shame on you, you wretch! The Serb people in Croatia will thrive once they get rid of you and your thieves." Pupovac said he would not seek an apology.
Milanović clapped back with his own set of messages, claiming that Pupovac had shied away from publishing a few crucial texts from the conversation. Without mincing his words, Milanović made his feelings known toward Pupovac's accusations that "the President violated the state Constitution". Milanović also went after Vladimir Šeks, describing him as "one of the people behind the HDZ judiciary."
Šeks did not remain silent. "I think the symptoms of a mental illness have already advanced greatly. I am not an expert, but it surely is a cocktail of certain disorders; paranoia, schizophrenia …", Šeks responded.
He added that all the conditions had been met to initiate the procedure of recalling Milanović from the position of President of the Republic, after blatantly violating the Constitution, especially in his recent appearances, as well as the basic principles of the constitutional order. "A procedure should be initiated to determine the temporary inability of the President of the Republic to perform his duties," Šeks stated.
In fact, in a similar vein, Milanović spewed out insults against several other public figures, including judges, journalists and influencers.
Šeks' call is yet to receive wider support among politicians and voters. However, if Milanović's behaviour continues, the first shreds of support could emerge rather soon. /ibna