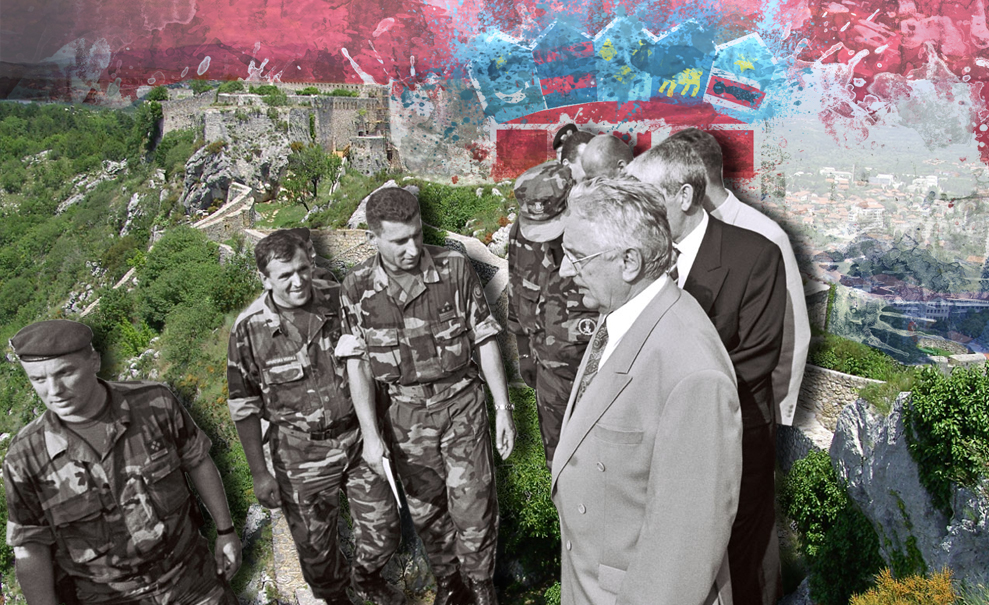 By Marija Avramovic – Zagreb
The central ceremony of marking the 19th anniversary of the military operation "Storm", Victory and Homeland Thanksgiving Day and the Day of Croatian defenders began with a reveille in the streets of Knin, followed by raising the national flag on the Knin fortress and laying wreaths in front of the monument "Storm '95" where the central celebration will be held.
After that, the procession of members of the armed forces, police, veterans associations and government leaders will go to the Church of Our Lady of the Great Croatian Vow, where a solemn Mass for the Homeland will be served.
The afternoon is reserved for program "Veterans for Veterans" in parks and Franjo Tudjman street. Veterans of 4th and 7th Guards Brigade, who took part in "Operation Storm", will play a football match against Human stars of Croatia.
Sponsor of the ceremony is president Ivo Josipovic and the central ceremony will also be attended by prime minister Zoran Milanovic, president of the croatian parliament Josip Leko, members of the government and the croatian parliament, representatives of political parties and numerous other officials.
Milanovic had earlier congratulated the citizens Victory and Homeland Thanksgiving Day and the Day of Croatian war veterans with special thanks to veterans, and noted that the suffering that this imposed war inflicted on people must not be forgotten so that "we would know to reject all hatred and intolerance".
In his congratulatory message Josipovic said that today's holiday is a day of pride, during which Croatia celebrates its freedom.
"After winning the war, we must win the peace. Winning the peace is to build a democratic and functional state. A state of equal citizens, the state of human rights and freedom and the rule of law, where state institutions serve the citizens.
Winning in peace means to build a country where everyone can make a living with their work and enjoy security. I am convinced that Croatia will win in peace", Josipovic said.
Documenta Centre for Dealing with the past, Serbian National Council (SNV) and the Civic Committee for Human Rights held a commemorative assembly yesterday in memory of all the killed and missing during and after "Operation Storm" in the Orthodox cemetery in Dvor, where 64 innocent Serbian victims are buried.
Director of Documenta Vesna Terselic believes that the process of exhumation and identification of victims at known locations is unacceptably slow and claimes that croatian state institutions must find a way to remember all those killed civilians and captured soldiers, Croats and Serbs equally.
In "Operation Storm", which began on August 4, 1995, about 11,000 square kilometers of occupied territory was liberated. Gojko Susakwho, who was defense minister at the time, announced that after 84 hours the operation was over and that 174 were killed while 1,430 members of the Croatian forces were wounded.
Today's date for Croatia is one of the most important in recent history, and Parliament had it declared the Day of National Thanksgiving.