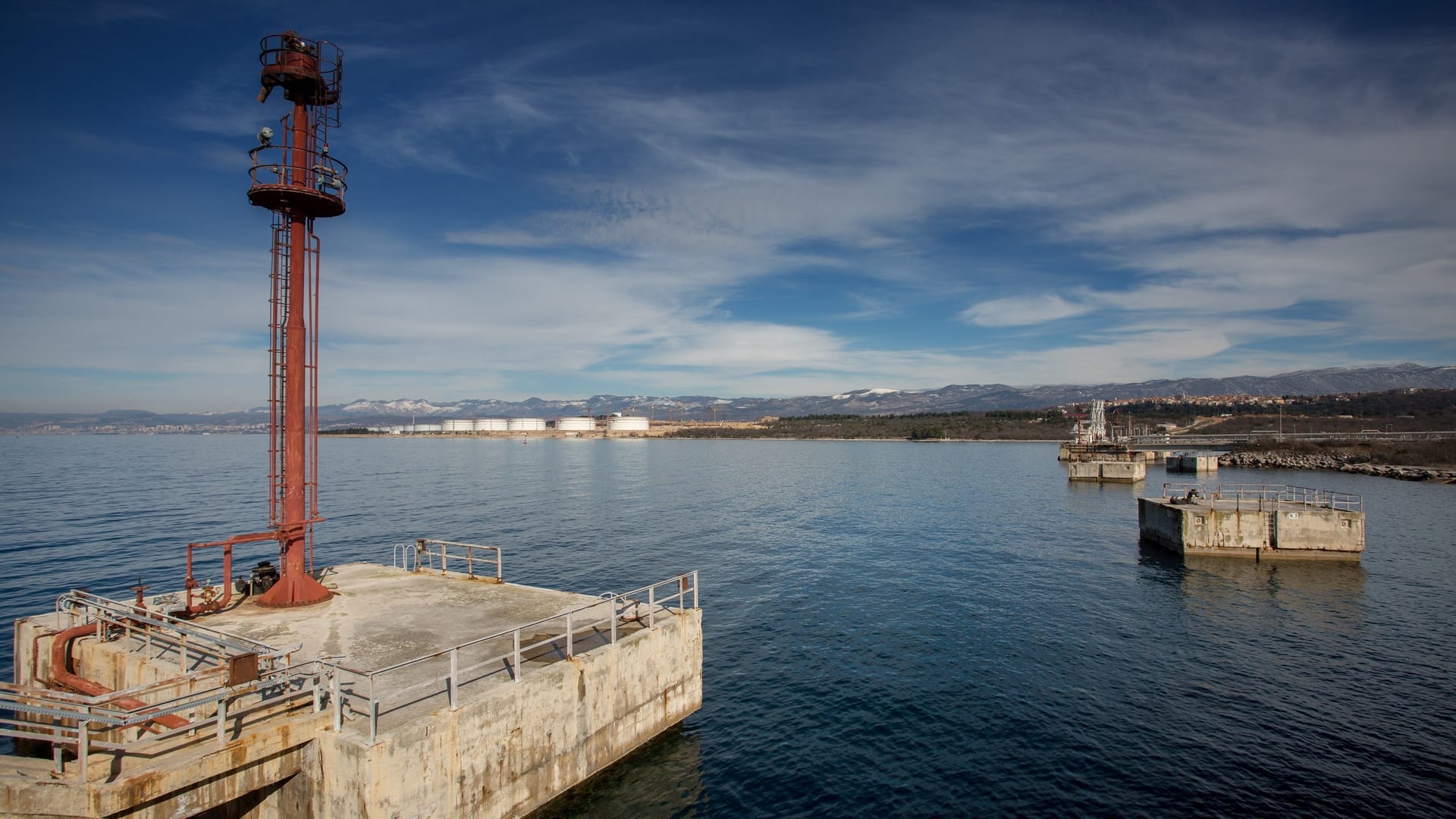 Two-and-half-months ago, the Croatian leadership was discussing the dangers to environment of the floating LNG terminal on the island of Krk (northern Croatia) near Pula. Back then, the competent governmental committee had reached the conclusion that, "with the application of environmental protection measures and a program for following the state of the environment, the project is acceptable for the environment". Still, however, certain Croatian organisations such as "Zelena Akcija" ("Green Action") are against this project.
On Thursday, there was a heated debate at the parliament, again about the proposed law on the floating LNG terminal on the island of Krk. This time the spotlight caught both the environmental dimension of the project and the interests its construction and use might be favouring.
While the law is to be adopted under urgent procedure, the country's premier is doing everything in his power to convince his colleagues of Croatia's need for such an energy work. "The governing majority points out that the goal is to ensure higher energy security. Stjepan Čuraj from the Croatian People's Party said 'if one supply route is closed tomorrow and people pay astronomic prices or God forbid, they remain without natural gas in the winter, who will be responsible?'."
A united front made of the opposition, environmental organisations and local (Krk) protesters who "awaited MPs outside of parliament" as HRT reports, are of the view the terminal will be damaging for the locals, nature and the country as a whole pointing the finger at Hungary and its gains from the project.
Social Democratic Party MP Željko Jovanović said: "With this law all citizens of the republic of Croatia will pay insurance fees for Hungary, let's be honest, this is a Hungarian strategic priority."
Moreover, "for the same reason", HRT reads, "the mayor of Krk Darijo Vasilić protested in front of parliament. 'This is about attempting to establish majority Croatian ownership in the INA oil company with the Hungarians. This 'lex LNG' on Krk is connected as compensation, which should bring more expensive gas to Croatia, because we know that gas from LNG is more expensive, while cheaper gas from the Adriatic should be transported to Hungary." …. / IBNA