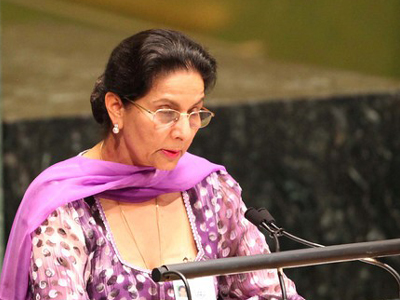 Review Hari Stefanatos
The Croatian Finance Minister, Slavko Linic, and the Indian Minister of State for External Affairs, Preneet Kaur, signed a double tax avoidance treaty in Zagreb, on Wednesday. This development represents an important step in the strengthening of the two countries' economic cooperation.
Kaur stated during a press conference that the current level of economic and trade cooperation between the two countries does not help promote further cooperation in these sectors. That is why this treaty is important, because it will elevate the level of cooperation, Kaur said,  inviting the croatian companies to a business forum between India and Central and Eastern European countries scheduled to take place in New Delhi, in late March.
The croatian companies are very interested in investing to India and this will be helped by the signing of the double taxation avoidance treaty, Croatian Foreign Minister, Vesna Pusic, stated.
Pusic stressed that despite the fact that India is one of the world's fastest growing economies, it is only involved in one project in Croatia and that is in the pharmaceutical industry, an area Croatia regards very important for its economic growth.
The Indian minister had a meeting with the Speaker of Parliament, Josip Leko, earlier in the day, while she was scheduled to meet with President Ivo Josipovic, in the afternoon.
(Source dalje)