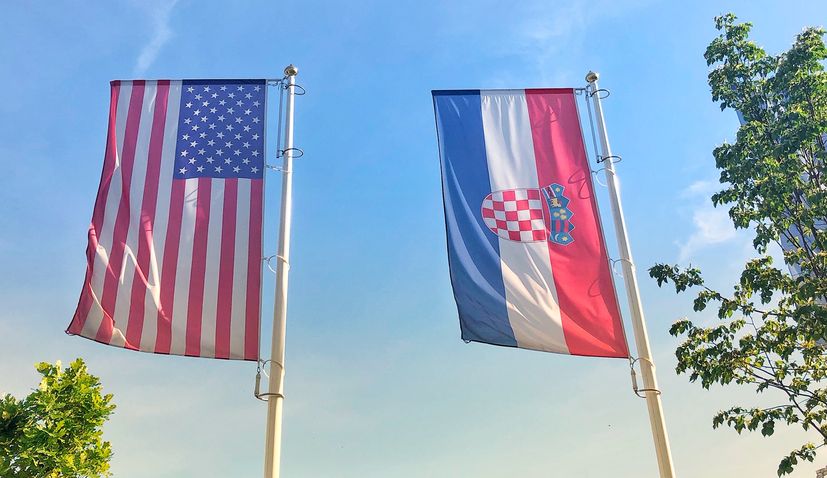 The change of power in the US could additionally boost Croatian-US economic relations and, for now, the priority is to resolve Croatian double taxation and visas for its citizens, the Croatian Chamber of Commerce (HGK) stated on Tuesday.
Croatian exports to the U.S. have been growing solidly and constantly, with trade totalling $649 million in 2019, including $461 million worth of Croatian exports, up 14% from 2018. In the first nine months of 2020, Croatian exports reached $370 million.
HGK Vice President for international affairs Ivan Barbarić said he was confident the Joe Biden administration would change the current course and return to economic globalisation, cooperation with international organisations and possible joining of new or old trade treaties.
Barbarić said he hoped "the new administration will enable stable and predictable EU-US relations and trade. That would certainly benefit Croatia and our companies operating internationally."
He said double taxation was one of the burning issues in Croatian-US relations, noting that Croatian companies exported many services to the US last year that brought in €152 million, and those companies would benefit the most from a double taxation avoidance agreement, he added.
"We believe the new American administration will also realise the importance of that agreement and sign it as soon as possible."
As for the waiving of visas for Croatian citizens, the HGK has cooperated on resolving the issue with the US Embassy to Croatia. According to the latest unofficial information, Croatia has met all the requirements and visas could be waived soon.
An example of quality economic and political cooperation is the LNG terminal off Krk island which was put to commercial use at the beginning of the year, the HGK explained, adding that the import of US gas reduced European consumers' dependence on Russian gas.
President-elect Biden has announced the US will rejoin the Paris climate agreement, which could boost US investment in energy, the HGK said, adding that Croatian companies should take advantage of that opportunity.
The HGK recalled that Croatian wines will be served at Biden's inauguration, saying this is a culmination of the years-long successful export and promotion of Croatian wines in the US market. Wine export has been growing 10-15% on a yearly basis, reaching $860,000 in the first ten months of 2020. /ibna
Source: HINA