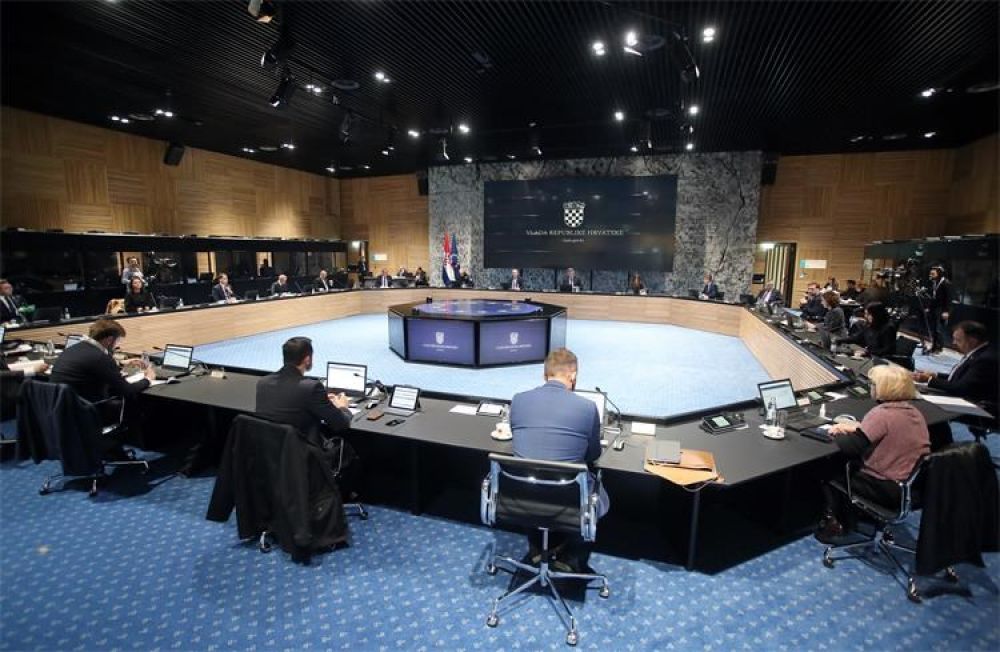 Croatian Prime Minister Andrej Plenković announced today at the Government session that the situation with the coronavirus in the country was rather serious, heralding that the National Civil Protection Headquarters was preparing a new package of measures aimed at curbing the intensity and spread of the infection in everyday life and work.
The session was not attended by Croatian Minister of Health Vili Beroš, whose COVID-19 test results came back positive this morning. As announced by his Ministry, Beroš is experiencing mild symptoms, is feeling well and will continue to fulfill his duties from isolation, adhering to all recommended epidemiological measures.
At the Government session, Plenković recalled that, in the last three weeks of October, the number of infected people doubled on a weekly basis. Afterwards, an 80 to 100% surge was recorded. Owing to the measures introduced, the upward tendency might have continued in the last three weeks, but has been significantly hampered, while an increase of around 10% was recorded in the last seven days.
Although the leap in cases is no longer as high as in October, the Prime Minister remains concerned that the daily figures are high, as an average of more than 2,550 new outbreaks are recorded on daily basis.
"The measures have obviously curbed the spread of the epidemic, however the curve has not started to flatten in the way we would like. We need to make additional efforts to reduce the burden on the health system", Plenković said.
He pointed out that this situation has led to a higher number of deaths, which is somewhere above 35 in recent days, a number that highlights the seriousness of the situation.
"That is why in the last two days we talked about the fact that the Headquarters, based on the recommendations of epidemiological experts and the Croatian Institute of Public Health, as well as others involved, would work on a bundle of new measures to contain the intensity and spread of the infection in everyday life and work", said the Croatian Prime Minister.
He reiterated that it is very important that everyone adheres to the safety measures, including the use of masks, avoiding handshakes, ventilating indoor spaces, disinfecting, social distancing, and reducing socializing.
The situation is similar, as he said, in other European countries, and therefore today the European Council will discuss joint measures, as well as expectations related to the confirmation and verification of one of the vaccines. /ibna