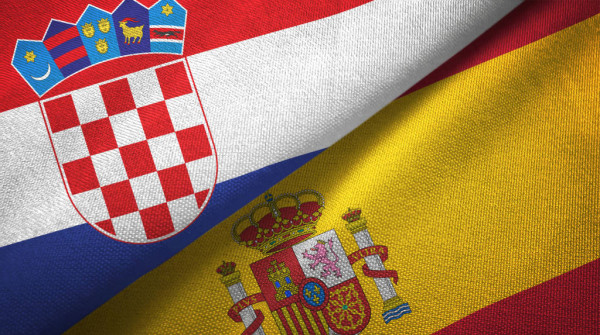 Spain Foreign Minister María Aránzazu Gónzalez Laya told the Croatian state agency Hina on Tuesday that her country supports Croatia's OECD entry and wishes to work with it on EU enlargement to the Western Balkans, where Albania and North Macedonia have shown the biggest progress.
She had already said last October that the Organisation for Economic Co-operation and Development should admit Croatia, Argentina, Brazil, Bulgaria, Peru, and Romania because "they did their homework."
Croatia was not admitted then because of Slovenia's blockade over Croatia's non-recognition of a border arbitration award and because the U.S. administration was not inclined to the admission of new members.
Gónzalez Laya said the countries which meet the requirements should join the OECD and that it should not be a political but a technical issue. As a member, Croatia would get a confirmation of its international reputation, she added.
On Tuesday, she will meet with Croatian Foreign Minister Gordan Grlić-Radman in Madrid.
"We wish to give impetus to the bilateral relations with Croatia which are good, without difficulties or disputes, and have potential that is insufficiently used. Trade is around €600 million but can be much bigger," she said, adding that the meeting will also address culture.
"In Croatia, the Spanish language is in fashion and in Spain, Croatia is a popular tourist destination. Both countries have a similar vision of tourism, so we have an agenda that we wish to deepen."
Gónzalez Laya said she was confident this summer will be better for both countries in tourism terms, saying that both support the Digital Green Certificate. "We are confident that we will be able to open our borders also to vaccinated travellers from third countries."
She said the Western Balkans is in the focus of Spain's foreign policy. "We see the aspirations of those countries for EU membership as a way to stabilise that region and so that it can have a new dimension of security and prosperity, which is just what we want."
"Spain is not only for enlargement but is working so that the negotiations with Albania and North Macedonia, the two countries which have progressed the most, can be additionally accelerated," she said, adding that Spain is also working so that the negotiations with Serbia, Montenegro, and Bosnia and Herzegovina can progress as well based on their reforms.
Spain, Greece, Cyprus, Slovakia, and Romania are the EU states which do not recognise Kosovo.
"We are clear on the protection of countries' integrity. That's why we don't recognise Kosovo as such, but we have also said that we are hopeful about the Pristina-Belgrade dialogue," says Gónzalez Laya.
Spain and Croatia and in the Friends of Cohesion group, which opposes attempts by northern EU states to cut cohesion funds in the 2021-27 EU budget.
"Although Spain receives less money from the common budget than Croatia and other countries before the entry, it wants that policy to reach those countries because it was successful for us. It helped us to build the infrastructure and mend public services. The cohesion policy is a good way to give additional impetus to the European Union," she says.
"Let's not forget that a large part of northern countries' profits come thanks to the large market made up by the southern countries in the EU. The Friends of Cohesion are part of that market."
Another interest Spain and Croatia share is the wish to be leaders in Mediterranean policies.
"The Mediterranean policy is very important to us because we are a Mediterranean country and because stability in the Mediterranean means stability for Spain and the rest of the EU. That's why we insist in talks with other EU countries that we all pay more attention to the eastern Mediterranean."
"We also encouraged a southern neighbourhood strategy in the EU. A debate is underway that should result in a concrete plan between the EU and every southern neighbourhood country," she said.