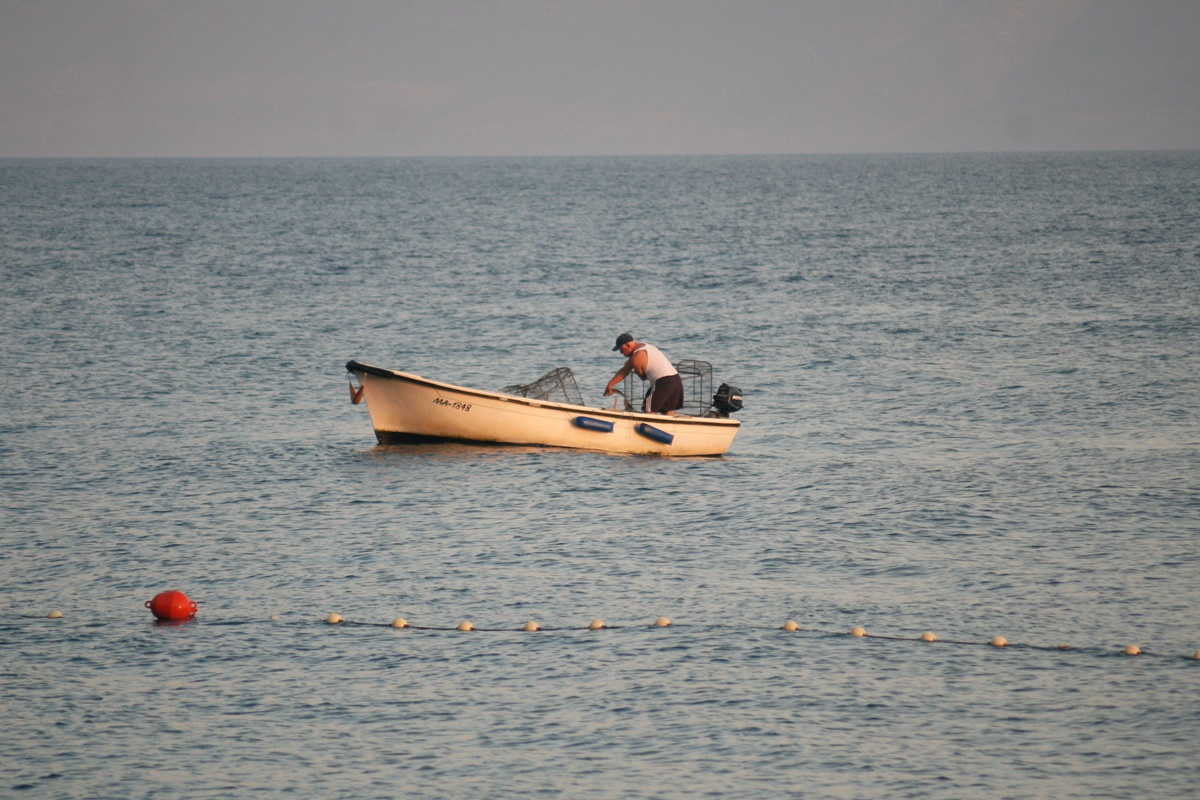 Foreign and European Affairs Minister Gordan Grlić Radman urged MPs on Thursday to support the decision on declaring an Exclusive Economic Zone (EEZ) in the Adriatic Sea.
"By declaring an EEZ, we will do the best we can in the legal protection of the Adriatic Sea," the minister stated addressing the Croatian Sabor.
He said that that all necessary preliminary work had been done so far through diplomatic and other activities, and that appropriate conditions had been created for the adoption of the proposed decision at the beginning of next year.
"Croatia and Italy will demarcate their zones after a trilateral meeting between Croatia's, Italy's and Slovenia's foreign ministers in January next year," the minister said.
He recalled that the first step in the protection of national interests in the Adriatic Sea had been taken back in 2003, when the Ecological and Fisheries Protection Zone (EFPZ) was demarcated.
"The only rights we have yet to acquire are the right to build artificial island and the rights to produce energy using the sea, sea currents and winds, and these are the additional rights that will be granted to Croatia with the delineation of the EEZ," Grlić Radman explained.
The second and third significant step, he said, were realised when Croatia joined the EU, because the area of the EFPZ, just like all exclusive economic zones and fishing zones of other EU member states, became part of the "EU waters"; in 2016, the Croatian government called on the Ministry of Foreign and European Affairs to hold consultations with EU member states and the European Commission in coordination with other relevant ministries, regarding the protection of Croatia's interests in the Adriatic, including the possibility of demarcating and fully implementing an EEZ.
On 30 November 2020, a meeting of the Coordinating Committee of Ministers of Croatia and Italy took place.
"The mutual readiness of Croatia and Italy to protect the Adriatic Sea enables the complete protection of the Adriatic between the Croatian and Italian coast, thus excluding fishing fleets of all third countries. This way, this sea area becomes a solid foundation for cooperation in implementing a common fisheries policy, with the aim of achieving sustainable fishery, as well as protecting and preserving the marine environment and developing the blue economy. That is also the third important step we are now ready to take; to demarcate an EEZ on both sides of the Adriatic," the minister said.
Commenting on questions from the media as to why Croatia is only now approaching the declaration of an EEZ, he said there was a right time for every activity and action in foreign policy.
The declaration of the EEZ was previously discussed with other neighbouring countries in the Adriatic as well, including Slovenia, Bosnia and Herzegovina and Montenegro.
Grlić Radman told the Sabor that once the decision on the EEZ demarcation enters into force, the decisions related to the EFPZ would be repealed. /ibna