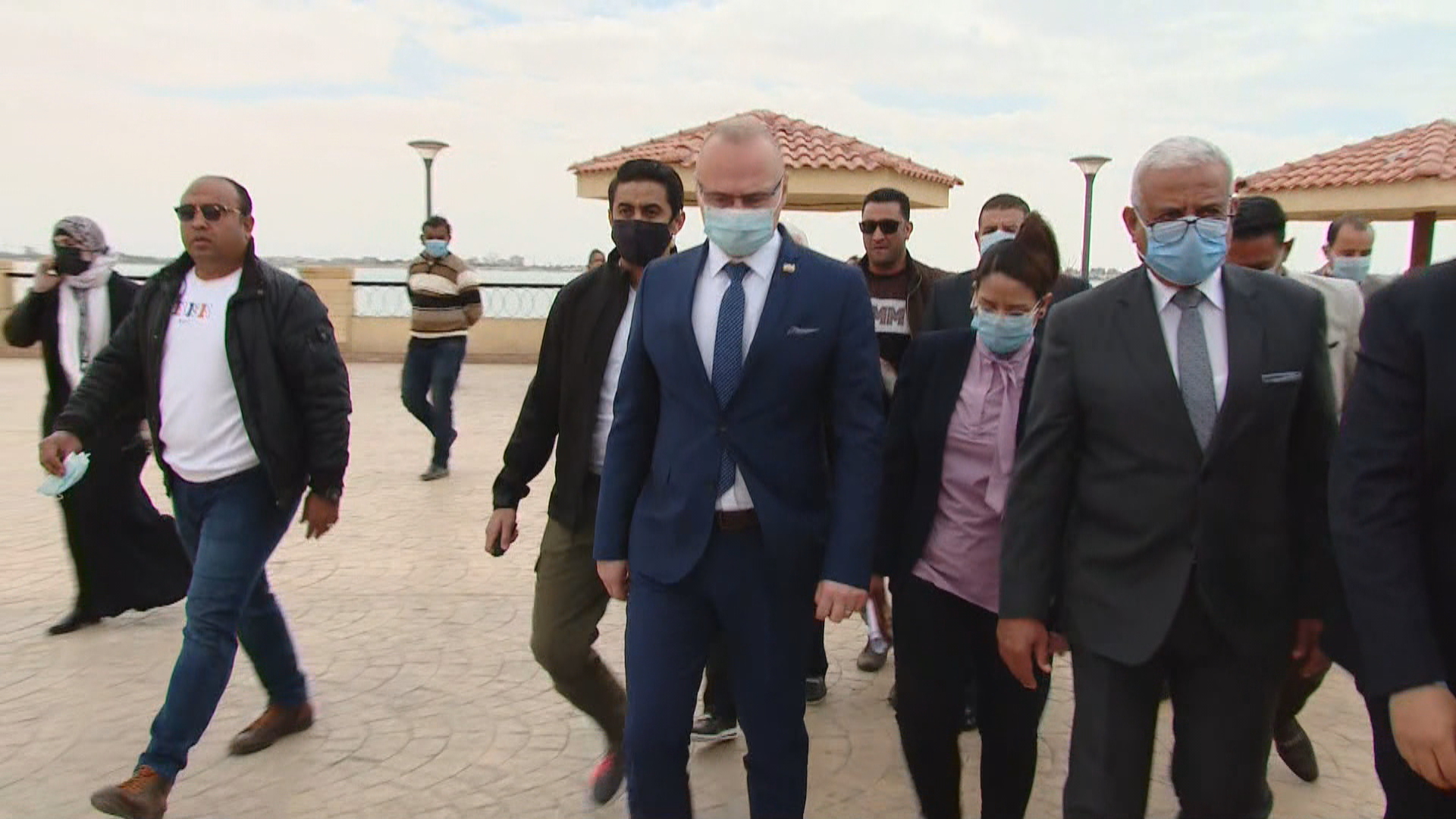 The Minister of Foreign and European Affairs of Croatia, Gordan Grlić Radman, is on an official visit to Egypt where he will meet with the President of the Arab Republic of Egypt, Abdel Fattah El-Sisi.
In collaboration with Egyptian Foreign Minister Sameh Hassan Shoukry Selim, Minister Grlić Radman will launch a B2B business forum comprising Croatian and Egyptian businessmen, while afterwards he will hold bilateral meetings with his Egyptian counterpart at the Ministry of Foreign Affairs.
At the end of his official visit, the Minister, accompanied by his associates, will meet with the Minister of Military Production of Egypt, Mohammed Ahmed Morsi, and Minister of Oil and Mineral Resources Tarek El Moll.
Wrapping up day one of his visit on Tuesday, Grlić Radman said Croatian companies are showing great interest in the Egyptian market, which could pave the way to break into a market of close to one billion people.
A country with which Croatia has traditionally amicable relations based on long-lasting understanding and partnership, Egypt is one of Croatia's most important economic partners not only in Africa but also in the Middle East, the minister said.
"Egypt has good relations with the Arab world, offering access to a market of nearly one billion people, which enables companies collaborating with Egypt to focus on wider regional markets," he said.
Grlić Radman sees possibilities for cooperation in the oil and wood-processing industries, energy, shipbuilding, defence industry and infrastructure works.
The minister started his visit to Egypt by paying tribute at the Croatian memorial cemetery in El Shatt, the place where almost 30,000 Croats, mostly from Dalmatia, the Dalmatian hinterland and islands, were evacuated to during World War II.
"856 of them died here and that is why we laid wreaths and lit candles for them today," said the minister.
He also visited the Suez Canal, a very important economic zone that attracts important investments.
The delegation accompanying Grlić Radman includes business persons and economists. /ibna