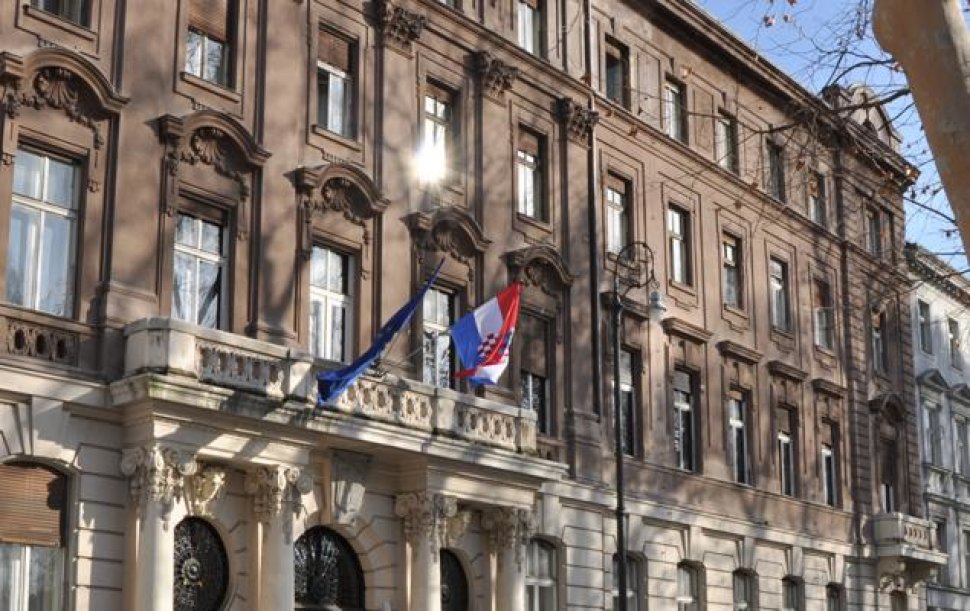 Croatian Minister of Foreign and European Affairs Gordan Grlić Radman received on Monday Slovakia's Minister of Foreign and European Affairs Ivan Korčok on a working visit.
"Croatia and Slovakia enjoy excellent bilateral relations based on a shared cultural heritage, historical experience and common European values," said Grlić Radman, thanking Slovakia for the humanitarian aid dispatched immediately after the earthquakes that hit Croatia in December and March, describing it as a gesture of compassion and solidarity that underlined the two countries' friendly and partnership relations.
"I am glad that Slovakia could help Croatia. It constitutes yet another proof of how close our nations are and how much we want to help each other in difficult times," Korčok said, expressing his condolences for the victims and the material damage the earthquakes left behind.
As the Croatian Ministry announced in a press release, the two ministers exchanged views on a number of European topics, notably cooperation with the Visegrád Group and within the Three Seas Initiatives, as well as Slovak support for Croatia's accession in the Schengen Area, the Eurozone and the OECD. They also reflected on the pandemic, stressing that the upcoming European Council meeting represented an opportunity to discuss the epidemiological situation and response coordination. "We have to respect the agreement on joint vaccine procurement. A smooth distribution remains a priority," Grlić Radman emphasized.
The two ministers also talked about Southeast Europe and the new accession talk methodology. Grlić Radman underscored hope that the EU Council would reach a consensus on the negotiating frameworks for Albania and North Macedonia, and that the European Commission would present the report on the implementation of the new methodology for Montenegro and Serbia soon, in order to overcome the impasse in EU enlargement. Korčok agreed that it was important to continue with the enlargement, confirming that that would be one of the topics of the upcoming European Council meeting.
Grlić Radman welcomed the reopening of the Prague-Brno-Bratislava-Rijeka-Split tourist railway. "It will boost connectivity between our countries and facilitate the arrival of Slovak and other tourists from Central Europe to the Adriatic," he said.
Korčok stressed that Slovakia appreciated Croatia's efforts to create conditions for the safe vacationing of Slovak tourists in the Adriatic during the upcoming season, expressing hope that the season would unfold to mutual satisfaction. /ibna