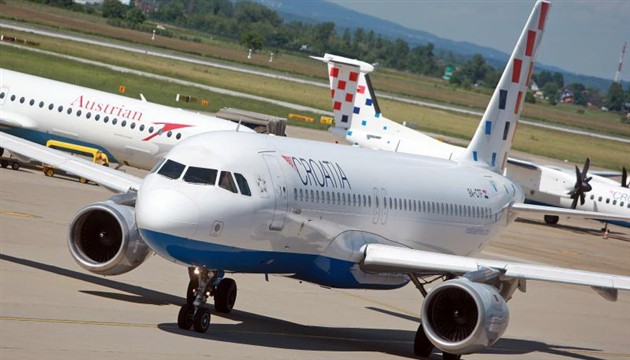 By Marija Avramovic – Zagreb
The government initiated the procedure of seeking a strategic partner for Croatian Airlines (CA) at  today's session,  since for the last year's tender it didn't get any offers.
Also approved was the establishment of the committee, which will be responsible for this job, headed by the Minister of Transport, Sinisa Hajdas-Doncic.
Minister said that what is expected from the strategic partner is the expansion of the transport network and increase in market share, subsidization, participating in fleet's renewal, supporting the development of the existing network of airports and further development of the technical services of CA.
"The cost of restructuring, which will last five years, is 1.9 billion kuna (250 million euro) and as a first step, the state had to increase the capital of CA by itself, in addition to introducing certain measures, such as compensation, the reduction of the fleet and the elimination of some routes", the minister explained.
CA has 12 airplanes and it was time, as Doncic said, that the government tried for the second time to find a strategic partner for the recapitalization and expansion of existing networks and to preserve the status of the company in the national air traffic.
In the first six months of this year Croatia Airlines had a loss in the amount of 37.7 million kuna (5 million euro), which is 52% less compared to the same period last year.
Passenger revenues and revenues from cargo are in decline as passenger revenues decreased by 2% compared to the same period last year.
The number of passengers in regular domestic traffic decreased by 3%, while international traffic is at the same level as in the same period last year.
Prime Minister Zoran Milanovic said that, despite the fact that this year the company had much better financial results than in previous years, it was necessary to find a partner for further development.