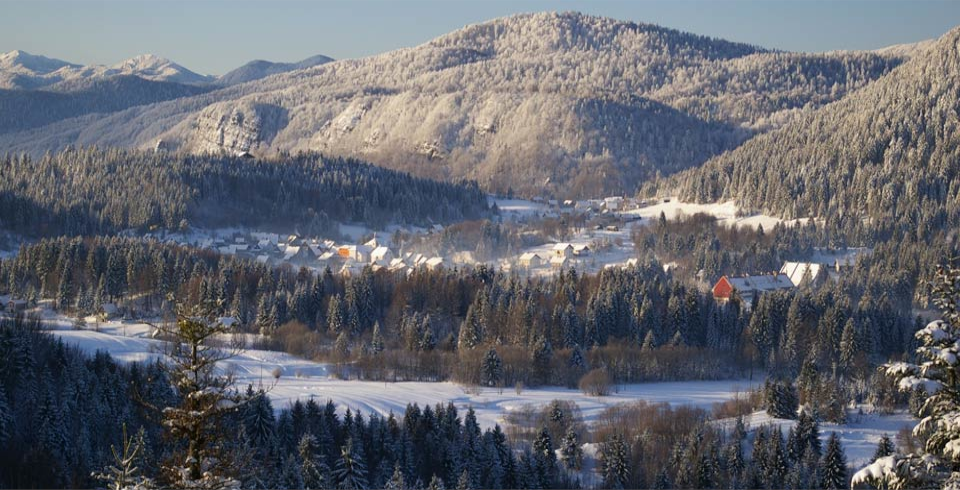 Nine towns and municipalities in the central mountainous Gorski Kotar region on Wednesday signed an agreement on joining their local tourism boards into a single regional tourism board and presented a new master plan for the development of the region's tourism sector.
The new regional tourism board covers the towns of Vrbovsko, Čabar and Delnice and the municipalities of Fužine, Mrkopalj, Brod Moravice, Skrad and Ravna Gora.
The regional tourism board will be based in Delnice and the towns and municipalities will establish their own tourism offices or information centers depending on their needs and possibilities.
Tourism and Sports Minister Nikolina Brnjac, who said that Gorski Kotar was a destination whose potential had been growing on an annual basis, also attended the signing of the agreement.
She said that so far, not including Gorski Kotar, 18 tourism boards covering the area of ​​some 90 local government units had already joined while six had joint projects. The purpose of their association is cost-cutting, better quality and joint presentation and destination development, Brnjac said.
The master plan for the development of tourism in Gorski Kotar has three key goals – increasing the visibility of destination development, greater tourist turnover and greater investments. The key products are active vacationing, excursions and gastronomy.
Presenting the master plan, Siniša Topalović of the Horwath HTL Company, said that only 3% of regional revenue came from tourism, and most tourist accommodation capacity was privately owned. More than half of the accommodation units are one, two or three-star units and there are not any in the five-star category, he said.
The growth in commercial accommodation is evident, as is an even greater increase in non-commercial accommodation, that is, holiday houses.
More than 50% of the local tourism boards' revenue were funded by local government units, while administrative costs accounted for more than 40% of their expenditure.
According to data from the Kvarner Tourism Board, this year there have been around 79,000 overnight stays in Gorski Kotar, as against around 110,000 last year. Gorski Kotar accounts for around 0.5% of the tourism turnover of Primorje-Gorski Kotar County./ibna
Source: HINA