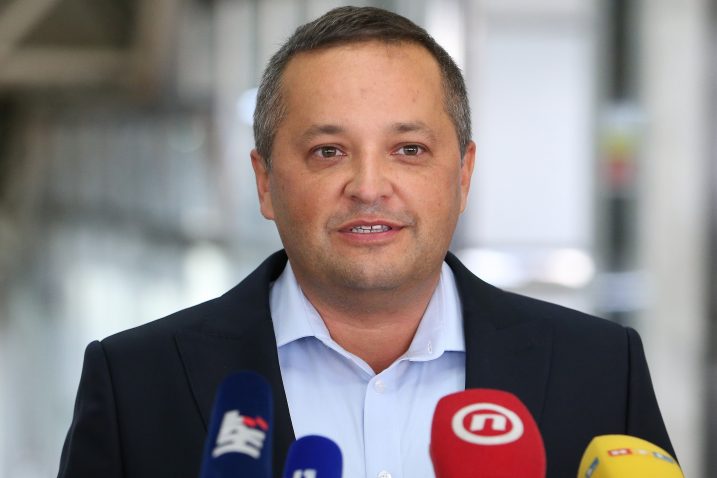 Croatian epidemiologist Branko Kolarić said that, following the epidemiological situation, in the homes for the elderly and infirm, the limit of the duration of the visit of 15 minutes to the oldest and most sick users in hospitals could be lifted, if the visitor is vaccinated.
"The only thing left of the restrictive measures in the homes is if the user is not vaccinated, and he was in the hospital, that after hospital treatment he goes to self-isolation and that visitors, if not vaccinated, can stay for only 15 minutes," Kolarić told N1.
He added that the level of vaccination in homes is very good. "We really have a high turnout and currently there are about twenty infected people in nursing homes in Croatia. Of those who are ill, we have the majority of unvaccinated people and some who have been vaccinated. We know that the vaccine does not protect one hundred per cent, but in the third wave was reduced twenty times', said Kolarić, adding that he hoped that vaccination would continue as calmer autumn could be expected.
"We still have enough people interested in vaccination, and I hope that we will be vaccinated in sufficient numbers," Kolarić said.
He added that it is possible that there will be some variations and that there will be no descent to zero, like last summer. He pointed out that it is therefore important that citizens adhere to the measures, avoid contacts and persons who have not been vaccinated and avoid larger crowds.
Speaking about the possible easing of measures, he said that he believes that they will be revised before the summer and that the provision of wearing masks in the rooms where all persons have been vaccinated may be abolished. "So, everything depends on how many people will be vaccinated," said Kolarić.
He emphasized that it is necessary to adhere to the measures until collective immunity is achieved. "Where the level of vaccination is low, 30-40 per cent, it is possible that new waves of infection will occur. We need a high percentage of vaccination," said Kolarić.
"We will not eliminate the virus, but it is important to reduce the number of deaths," Kolarić said.
Croatian authorities expect that the planned level of vaccination of 50 per cent will be reached by the end of this month, which would reduce the number of infected people and the safety of the tourist season, from which this country expects a lot.